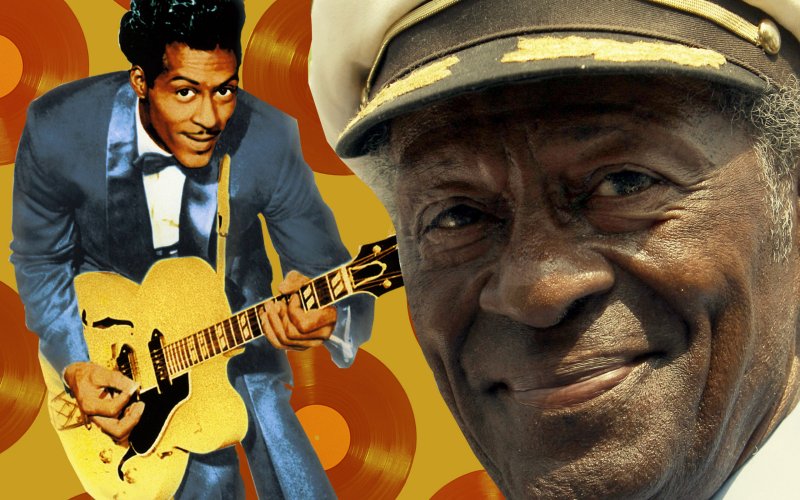 We lost another music legend, the king of Rock 'n' Roll Chuck Berry.
According to ABC News, Berry died on Saturday, March 18, at the age of 90.  Cause of death has not been disclosed.,
Chuck Berry's stage performances were bold, brash and distinctively rock 'n' roll. Known for performing his signature "duck walk,"  Berry would glide across the stage with guitar in hand, popularizing the creative move, making it his own signature brand that shaped the animated style of rock 'n' roll.
Without certainty his magnetic stage presence and style had a major influence on up and coming white Rock 'n' Roll groups such as: The Beatles, The Beach Boys and The Rolling Stones. Not to mention his major influence on black artists such as Jimi Hendrix and the late Prince.
John Lennon famously said to Huffington Post, "If you tried to give Rock 'n' Roll another name, you might call it Chuck Berry."
Born, Charles Edward Anderson in St. Louis, Missouri in 1926, in the tradition of black music, during interviews Berry would later reveal why he thought it important to be so visual. Berry's rationalization was to perform rhythm 'n' blues showmanship to a white audience that had largely been unaware of it before the mid-1950s.
Born into a middle-class family, Berry picked up the basics of guitar from a neighbor and started performing music as a teenager. In 1952, he formed a trio with Johnnie Johnson on piano and Ebby Harding on drums that rose to fame in the local nightclub scene. To earn money, Berry worked as a hairdresser. Soon after ― a trip to Chicago garnered a recording session with Leonard Chess of Chess Records, during which Berry performed an old hillbilly tune called "Ida Red." Changing the name to "Maybellene," Chess sent the track to an influential New York DJ, and it became a hit among the teenage set.
Among the musical influences in his life included his idol, Nat King Cole, which he emulated the smooth vocal style. While his blues style songs came from Muddy Waters.
His talents and contributions to the music industry, specifically to the Rock 'n' Roll genre led to numerous accolades including: A Grammy Lifetime Achievement Award in 1984.  Berry was recognized by the Kennedy Center Honors in 2000 and most recently, he was presented with Sweden's prestigious Polar Music Prize in 2014.
Berry was also among the first class to be inducted into the Rock and Roll Hall of Fame in 1986.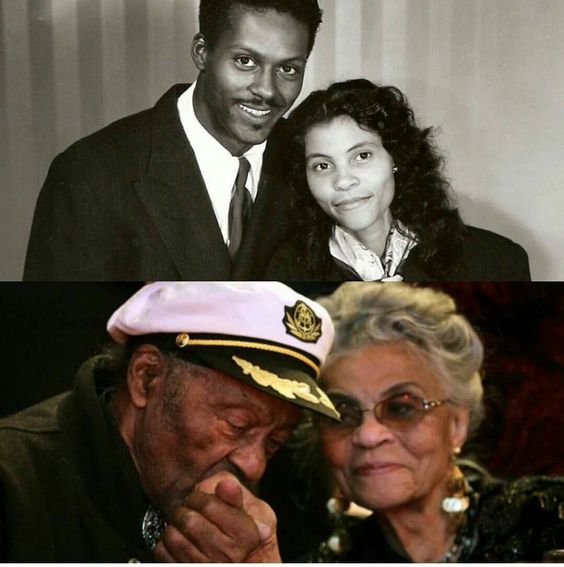 Last October, the rock legend announced that he would be releasing a new album on his 90th birthday. The title was simply titled Chuck and was due for a 2017 release. It would have marked his first album in 38 years.
Berry's catalogue include hits such as "Maybellene", a romantic but, flirtatious tune where he and the lady of the evening went for a car stroll; "Johhny B. Goode", a story about a boy who wasn't skilled in too much but could kick off a nice guitar riff; "Roll Over Beethoven", "Sweet Little Sixteen", and "Memphis, Tennessee", which derived from a "very old and quiet bluesy" selection by muddy waters that he heard as a teen.
ABC News shared a statement from Berry regarding the album, which he dedicated to his wife Themetta, of over 68 years.
"My darlin' I'm growing old! I've worked on this record for a long time. Now I can hang up my shoes!" he said.
Chuck Berry is survived by his wife Themetta and their four children, Darlin Ingrid Berry-Clay, Aloha Berry, Charles Berry, Jr. and Melody Exes.