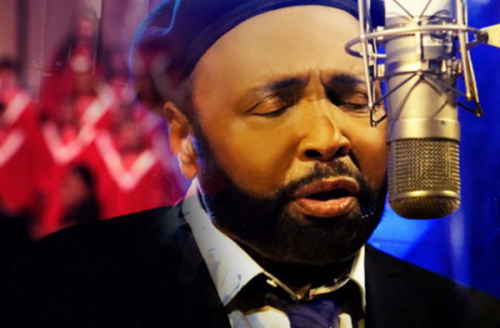 Legendary gospel singer, composer and producer Andrae Crouch died  on Thursday, January 8th at the age of 72.
Crouch had been hospitalized in a Los Angeles area hospital since Jan. 3 following a heart attack.
The seven-time Grammy winner was inducted into the Gospel Music Hall of Fame in 1998. His songs were recorded by Elvis Presley and Paul Simon, he collaborated with Stevie Wonder, Chaka Khan, Elton John, Quincy Jones and Diana Ross, and he was a backup singer on several Michael Jackson songs.
Some of Crouch's most beloved songs were "The Blood Will Never Lose Its Power" and "Soon and Very Soon," a popular tune that's sung at many memorials.
Crouch played at the White House and, at the Grand Ole Opry.
He also received an Academy Award nomination for his composition work on The Color Purple, and led the choir on Madonna's "Like A Prayer," The Associated Press notes.
Frannie reports that Andrae got his start in music at his father's small church, which was opened in a garage in the San Fernando Valley in 1951.
He took over as pastor at his father's Christ Memorial Church of God in Christ in Pacoima in the mid-1990s, after both his parents and his brother died within months of each other. Attendance at the church soared.
In 1998, he was inducted into the Gospel Music Assn.'s Hall of Fame in Nashville.
That year he also defied his Church of God in Christ denomination's ban on ordaining women by making his sister Sandra a co-pastor of his father's Pacoima church, which they renamed the New Christ Memorial Church.
Crouch is survived by his twin sister, Sandra.
A complete obituary will follow at latimes.com/obits