A legend in every sense of the word, activist/boxer Muhammad Ali has died at the age of 74."The Greatest," a title that he boldly named himself and rightfully so, was one of the greatest fighters in the history of boxing. Ali who had been battling Parkinson's syndrome for years, had been hospitalized for a respiratory complications on June 2, in a Phoenix area hospital where he later died unexpectedly on June 3, a family spokesman confirmed.
Ali was born Cassius Marcellus Clay on January 17, 1942 in Louisville, KY, the first of Cassius Marcellus Clay Sr. and Odessa Grady Clay's two sons. His father was a sign painter who also loved to act, sing, and dance; his mother worked as a cleaning lady.
He first began the sport of boxing at the age of 12 after his bike was stolen and a police offer suggested that he learn how to fight. Admired for for his quick wit and dance steps in the ring Ali went on to become one of the most beloved, celebrated and successful public figure of all time.
At the age of eighteen he competed in the 1960 Olympic games held in Rome, Italy, winning the gold medal in the lightheavyweight division.
After defeating Sonny Liston in 1964 at age 22 Cassius Clay went on to become three-time Heavy Weight Champion of the World, and as they say, the rest is history.
The day after he defeated Liston, he announced that he was a member of the Nation of Islam, and a few weeks later he adopted a Muslim name.
"Cassius Clay is a slave name," he said. "I didn't choose it and I don't want it. I am Muhammad Ali, a free name — it means 'beloved of God' — and I insist people use it when people speak to me and of me."
The day he was classified as eligible for the Vietnam draft in 1966, he voiced his opposition to the war.
"I ain't got no quarrel with them Vietcong," he famously told the media. 
When he refused in 1967 to serve in the U.s. Army because of his religious convictions, Ali was fined 10,000 and sentenced to five years in prison for draft evasion. The sentence was overturned by the U.S. Supreme Court in 1971.
Brash, confident and outspoken, Ali never once doubted his worth and often expressed it with humor and charm with his memorable quote "Float like a butterfly, sting like a bee," he said, borrowing lines coined by one of his trainers. Another one was "Your hands can't hit what your eyes can't see."
His way of bragging was creative and artistic. "I'm so mean I make medicine sick," he quipped, and "I'm so fast that last night I turned off the light switch in my hotel room and was in bed before the room was dark."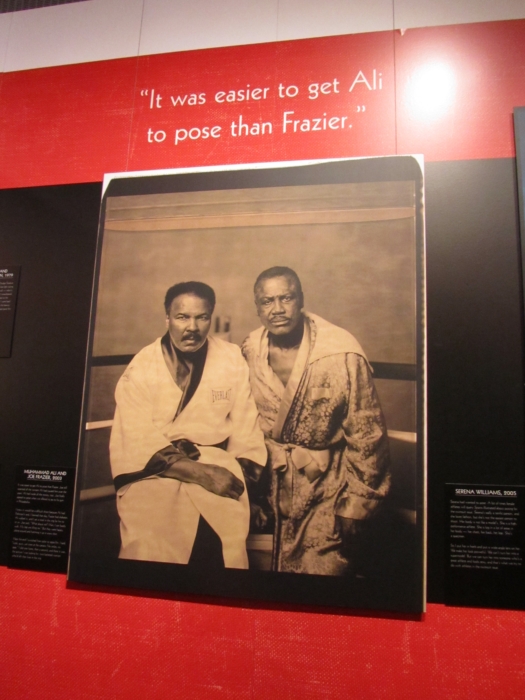 The legendary 15 round Joe Frazier, Muhammad Ali Fight is regarded as the finest boxing match in the history of the sport.
Once he left the ring, Ali spent countless hours in charitable work and humanitarian causes in support of power and hunger relief. He served as a United Nations, "Messenger of Peace."
In 2005, he was awarded the highest U.S. civilian honor, the Presidential Medal of Freedom by President George W. Bush. Later that year the Muhammad Ali Center opened in his hometown of Louisville, a celebration of his boxing career and his humanitarian efforts.
Rest in power, champ.  Your presence on earth will truly be missed but, never forgotten.
Ali was married four times, he is survived by his wife, Yolanda, and his nine children.