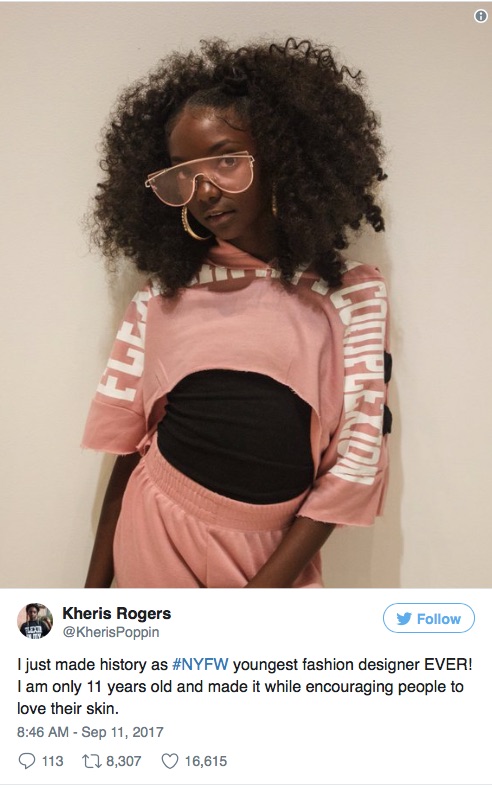 11 year-old Keris Roger's sister, Taylor Pollard  was fed up with her baby sister being racially bullied at school for her darker skinned complexion.  Well, back in late March, Pollard posted a tweet about her sisters experience that outraged social media, creating a furry of tweets leading to the post going viral.
Pollard's March 26 post, which was accompanied by the caption: "my sister is only 10, but already royalty…#FlexinInHerComplexion" went viral with over 85,000 likes and more than 30,000 retweets.
"She's a chocolate girl dressed nice had her natural hair showing I just wanted to put it out there she was flexing her complexion," the big sister Taylor told CBS Los Angeles in April.
Not only did the tweet leave Rogers in awe of the abundance of positive responses, the hashtag gave the young South Los Angeles resident an idea for a business venture. She founded the clothing line Flexin' In My Complexion to encourage other young women to be proud of their melanin. The profits from the brand's sales will go towards Rogers' higher education pursuits.
On Sunday, the 11-year-old presented her Flexin' In My Complexion line at New York Fashion Week at the Museum of the City of New York in East Harlem, becoming the one of the youngest designers featured at New York Fashion Week, according to Ebony Magazine.
Rogers created Flexin' in My Complexion to "encourage others to be confident in their skin," although she's not the only young designer to land at NYFW.
Last year, 10-year-old Egypt "Ify" Ufele of Queens, debuted her plus-sized fashion line during NYFW. Ufele created the line after getting bullied over her weight.
And, it gets better, a  Flexin' In My Complexion tee was seen worn, and was tweeted by Academy-award winning actress Lupita Nyong'o.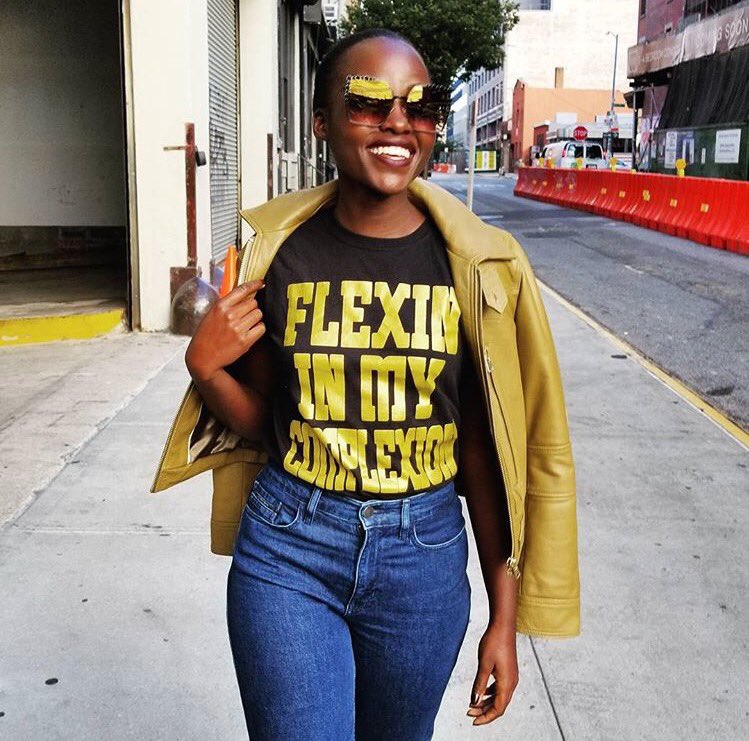 Now that how to show em'.  Way to FLEX that #BlackGirl Magic, Keris.