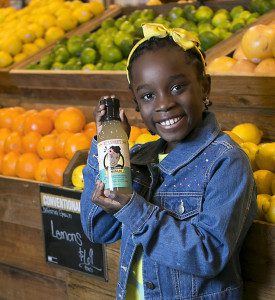 When she was 10 years old, entrepreneur Mikaila Ulmer wowed the judges on NBC's "Shark Tank" securing $60,000 from FUBU CEO Daymond John to push her beverage company to the next level.
Now, a year later, the Austin, Texas-based 6th-grader's BeeSweet Lemonade, just inked an $11 million dollar deal and her product will appear in 55 Whole Foods stores in Texas, Oklahoma and Arkansas, Louisiana.
Ulmer's recipe comes from her grandmother and uses bee's honey instead of sugar.
"When I was four years old, I got stung by two bees in one week," she said to NBC News. "It was painful. I was terrified of bees."
We over here at "The Chocolate Voice" are screaming at the top of our lungs shouting—Congratulations young lady!