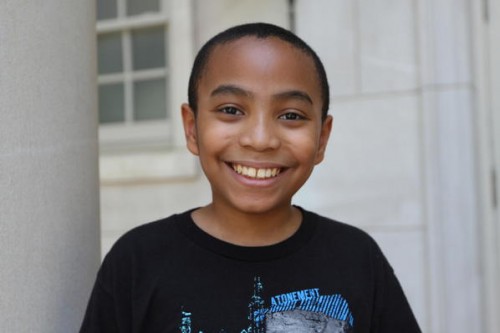 Carson Huey-You wants to become a quantum physicist. The eleven year-old scored a 1770 on the SAT, and he was co-valedictorian of his senior class.
As a first year student at Texas Christian University, this semester he is taking 14 hours. Side note: Carson was admitted to TCU when he was just 10!
Dean of Admission Ray Brown said he cannot recall ever having an applicant so young.
"Carson couldn't even apply online because the software was not set to accept someone born in 2002," Brown said.
During his admission interview, Carson's many talents were impressive. Brown said Carson spoke Mandarin Chinese, and played piano in the Admissions Center.
His class load, which includes calculus and physics, keeps him quite busy, which should be no problem taking into consideration his strong ability to focus.
In an article on the tcu360 website, His mother, Claretta Huey-You, a stay-at-home Mom stated,  her son could add, subtract, multiply and divide by age three and, that he was working at an eighth grade level by the age of five.
Carson's father, Andre Huey-You, a former pilot, said he is "not pushing [Carson], but trying to hold on to his son, so he doesn't get too far beyond him."
Way to go Carson!  To read the article in it's entirety visit tcu360.