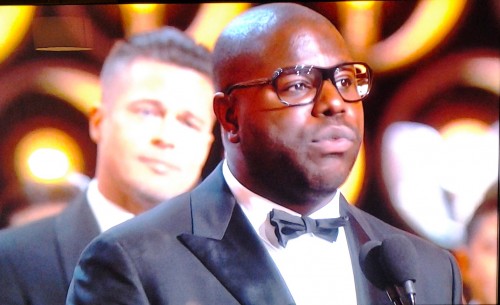 It was no surprise to many when Lupita Nyong'o won the Academy Award for best supporting actress in her role as Patsey in "12 Years a Slave."
All of America, appeared to be pulling for her. Considering the fact that the Mexican born, Kenyan beauty who just celebrated a birthday on March 1, has relatively graced several magazine covers over the past few weeks.
In her moving and eloquent acceptance speech she humbly gave thanks to the Academy and others by saying. "It doesn't escape me for one moment that so much joy in my life is thanks to so much pain in someone else's. And so I want to salute the spirit of Patsey for her guidance. And for Solomon, thank you for telling her story and your own. Steve McQueen, you charge everything you fashion with a breath of your own spirit. Thank you so much for putting me in this position. This has been the joy of my life."
Milwaukee born writer John Ridley, who won the Oscar for adapted script for "12 Years a Slave," is only the second Black person to win the award explains what it meant to win in an interview. "I think of my parents who simply wouldn't let me settle for second best and made me take typing lessons.  My mother is a teacher and was very big into education, and I think of Solomon and his time when to write his memoir in parts of the country, that was a death sentence.  So to be able to stand here and adapt that work, I know that ‑‑ I know there are a lot of people who made this opportunity.  I'm very proud, I'm very humbled, and I'm very hopeful for the future. I may only be the second, but I know there are so many people out there of so many different kinds and stripes, faiths and orientations that have stories to tell and I'm so thankful to The Academy and to so many people in it who rewarded this story, not so much for me, but for people like Solomon."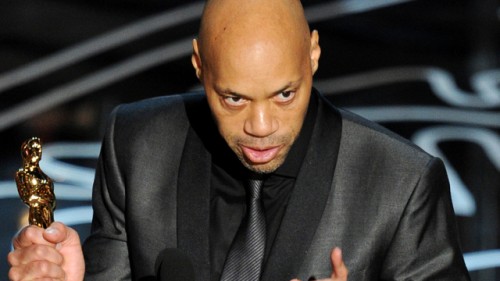 The Best Picture Award went to "12 Years a Slave," making Director Steve McQueen the first black man to win an Academy Award for Best Picture.  In the acceptance speech of behalf of the film, Brad Pitt started off with: "Thank you all. Thank you for this incredible honor you bestowed on our film tonight. I know I speak for everyone standing behind me that it has been an absolute privilege to work on Solomon's story. And we all get to stand up here tonight because of one man who brought us all together to tell that story. And that is the indomitable Mr. Steve McQueen."  McQueen followed with the last word, "Everyone deserves not just to survive, but to live. This is the most important legacy of Solomon Northup. I dedicate this award to all the people who have endured slavery. And the 21 million people who still suffer slavery today. Thank you very much. Thank you.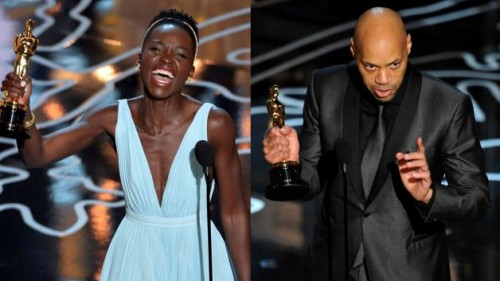 Congratulations "12 Years a Slave on your big win!"