Erica Crumpler performed a reenactment of journalist, Ida B. Wells.
On the second day of Women's History Month, scattered showers and at times a down pour of rain was no deterrent for organizers of the 1619 National Celebration of Black Women. Determined people from all walks of life, including lots and lots of Black Girl Magic, enthusiastically gathered at Ruocco Park in San Diego, toting umbrellas and dressed from head to toe in rain gear to commemorate the 400th year since the first documented African captives arrived in the English-speaking colony of what would be become Jamestown, Virginia in 1619.
As the story is told throughout history, slaves arrived on the "White Lion," a Dutch man-of-war ship carrying enslaved cargo from the West Coast of Africa.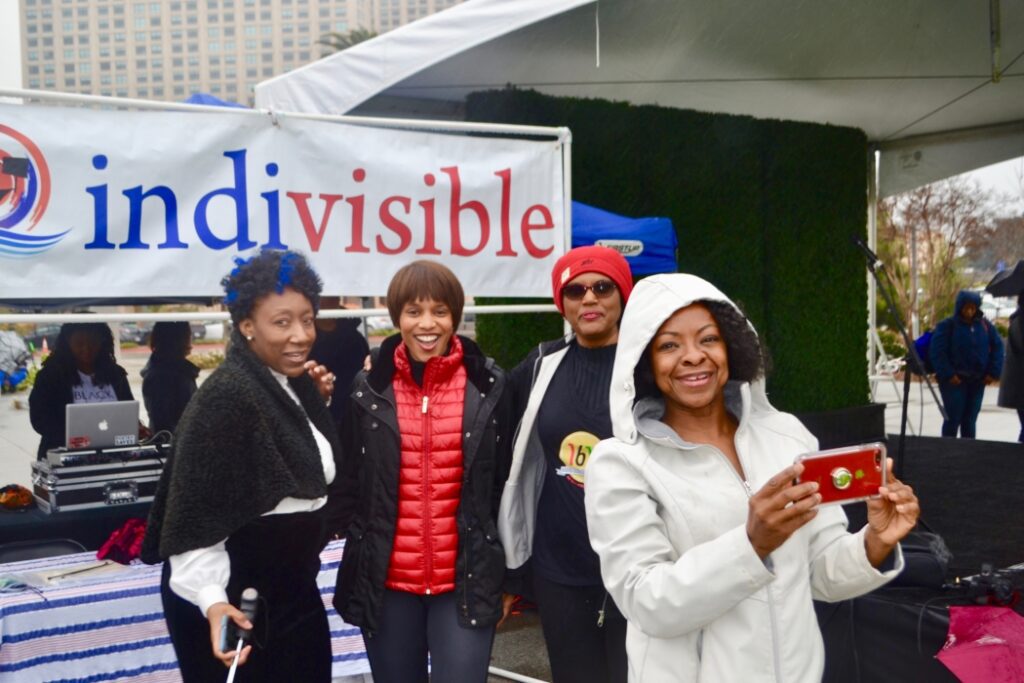 The march started at the intersection of Park and Harbor Drive and ended back at the park for a day poetry, live readings and reenactments, music, vendors and guest speakers from across the African Diaspora.
Dr. Kelley Elmore, M.D., shared,
"It is our heritage that helped deliver women and children into the world. Being here at 1619 is so amazing especially here in San Diego because of the small core group African Americans and women of color, and we are here to let the world know that we make a difference and we believe in ourselves and therefore you should believe in us as well. We are here to be positive energy not only here in San Diego, but around the world."
Founding member Sheryl Mallory-Johnson, addressed the crowd in saying that she received calls wondering if the event was cancelled due to the rain. Mallory-Johnson said,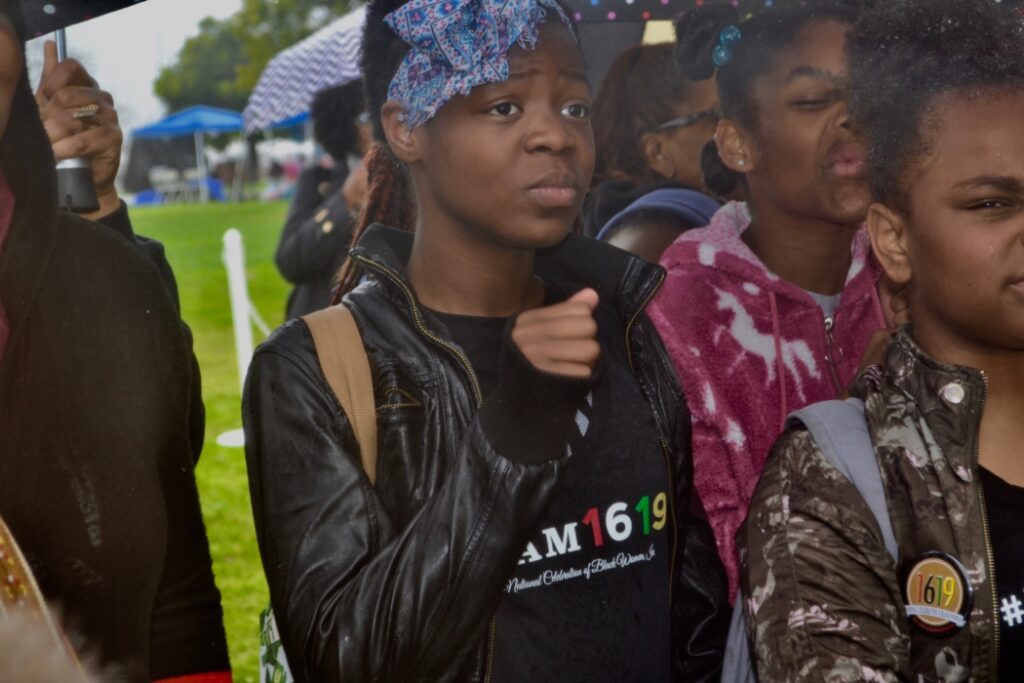 "Rain just means tears of joy from our ancestors. Our ancestors worked from sunup to sundown because it meant their lives. We are here to honor their extraordinary contributions."

Alice Kennedy, Co-founder and board member had this to say,

"I'm so excited that we had the turnout that we did today, it's representative of who we are as black people, black women in America, we are strong, we are resilient and this rain is not going to hurt us.

From, the success of the inaugural event, 1619 National Celebration of Black Women says they're going to take the momentum and see where it leads to by continuing to inspire and motivate women and girls."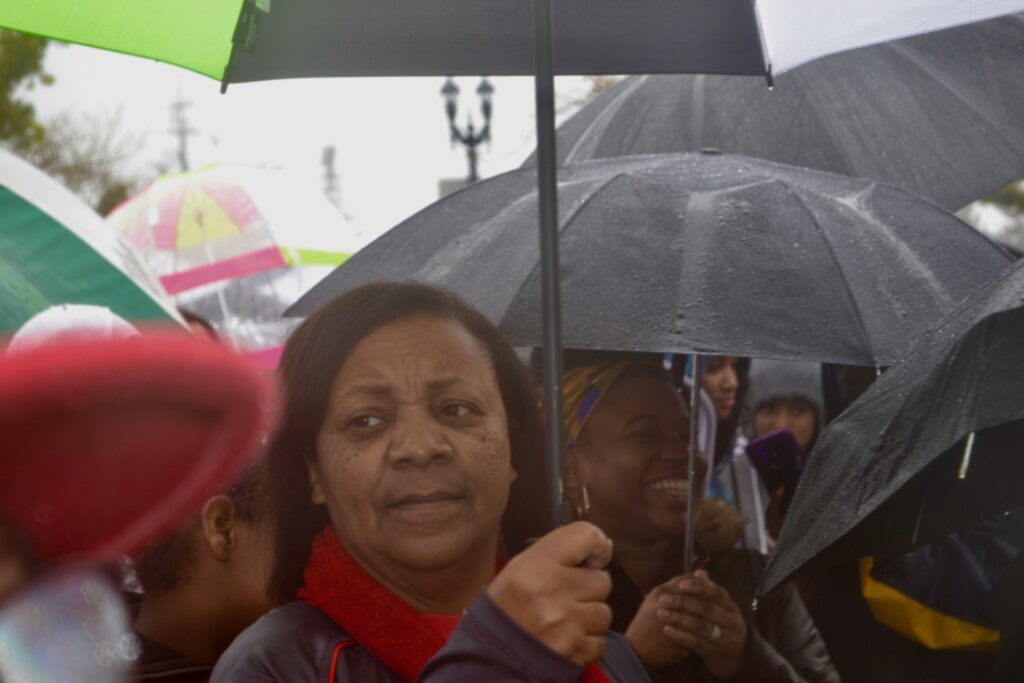 For more information click here to visit the official site of National Celebration of Black Women, Inc.