Jahana Hayes, a 2016 National Teacher of the Year recipient, won Tuesday's Democratic primary for Connecticut's 5th Congressional District, is on track to become the state's first black Democrat in congress.  After soundly beating Simsbury First Selectman Mary Glassman, a two-time candidate for lieutenant governor, she will face Republican Manny Santos, former mayor of Meriden, in November.
If she wins, Hayes will make history as the first black woman to win a Connecticut congressional seat as well as the first black congresswoman from New England.
"When we started this campaign a little more than 100 days ago, we had no organization and no network," Hayes said. "People told us we had no chance and no business trying to upset the status quo. And tonight, we proved them wrong."
Hayes already has a fundraising advantage, as she had about $360,000 cash on hand by July 25. Santos, on the other hand, had less than $500 after accounting for a campaign debt.
Former President Barack Obama gave Hayes the 2016 National Teacher of the Year award. Then, Hayes taught social studies at John F. Kennedy High School in Waterbury, Connecticut.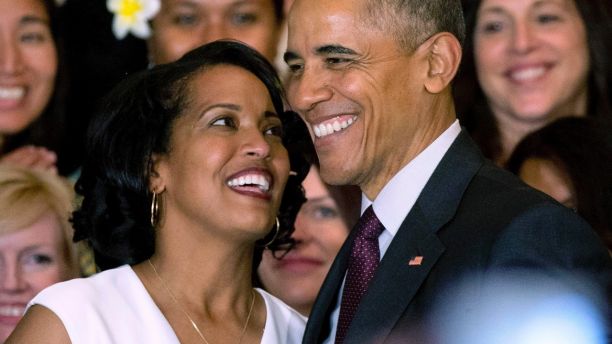 "I really think that we need to change the narrative, change the dialogue about what teaching is as a profession," Hayes told The Washington Post at the time. "We've spent a lot of time in the last few years talking about the things that are not working. We really need to shift our attention to all the things that are working."
The 45-year-old, who lives in Wolcott, Connecticut with her husband and four children, emphasizes that although she sees herself as a representative of all people, it would be remiss for her not to acknowledge what her presence in Congress would mean for women and people of color.
"I hear from people every day. They're so inspired by what I'm doing," she says. "Young girls are saying, 'I see myself in you.' And if I were able to pull this off, and we can bring that narrative to Connecticut — that no matter who you are and where you come from, that you have a message and a voice that's important and you're welcome here."
Click here to keep up with us.  Subscribe with The Chocolate Voice!