2016 has been some kinda year. Wouldn't you agree? It's been that kind of year that has many of us wondering, ugh, what just happened? And, why did this have to happen?
There were just too many lives lost unexpectedly. So much political unrest. Seriously, 2016 felt like a cycle of never ending unexplained waves of emotion.
With all of the ups and downs from this past year, my greatest hope for 2017, is that we all breath more in order to calm down just enough to find peace within ourselves and make room for more of these four things: Laughter. Learning. Living. Loving. We owe it to ourselves to seek from within and find the best of what life has to offer.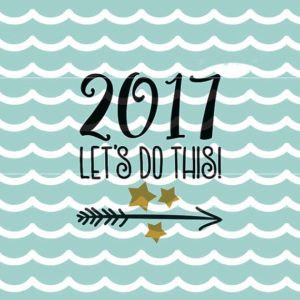 Besides, there's so much more work left for us to do in our communities.  And, with all that's happened last year, now is the time to get busy working towards coming together to empower and inspire each other towards greatness.
I'm truly grateful to have lived another year to make beautiful memories and learning valuable life lesson's but, it's time to move forward! So…Bye, Bye 2016!
Hello 2017!  Very nice to meet you. Let's do this.
Happy New Year,
Wishing you peace, prosperity and most of all happiness in 2017!
Gwen