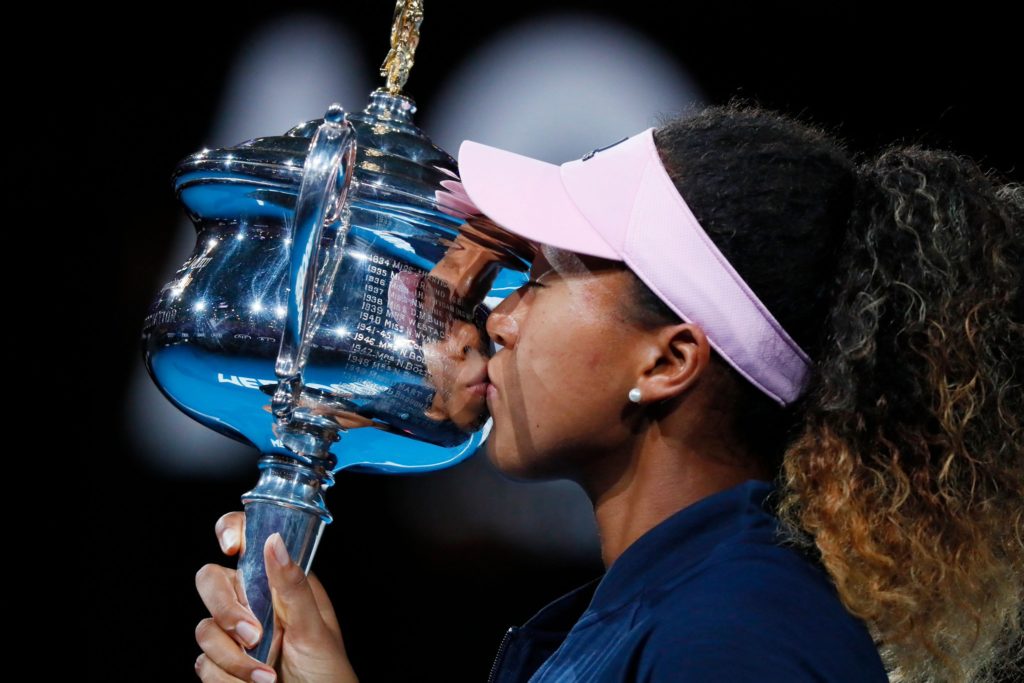 Naomi Osaka just won her second consecutive Grand Slam at the Australian Open. After overcoming Petra Kvitova in a three-set thriller in the final of the Australian, 21 year-old Osaka is the worlds number one women's tennis player, and makes history as the first person of Asian descent to do so. Naomi's mother, Tamaki Osaka was born in Hokkaido Japan.
"I had dreams that I would win this tournament," Osaka said in her subsequent press conference. "Every time I have a dream, somehow I accomplish it. Still, I feel like it's a very strange moment, like it's not necessarily real."
Osaka's father, Leonard François, who is Haitian, says he was inspired to teach his daughters how to play tennis from watching the Williams sisters compete at the 1999 French Open. 
Congratulations Naomi!