(Long Beach, CA) On Saturday, December 19th, New Image Emergency Shelter for the Homeless, Inc., brought holiday cheer to thousands of bright eyed children in the Long Beach area. In its 21st year, the organizations annual Christmas Store and Holiday Giving Campaign provided gifts and food benefitting homeless and low-income families including more than 1,500 children and their parents.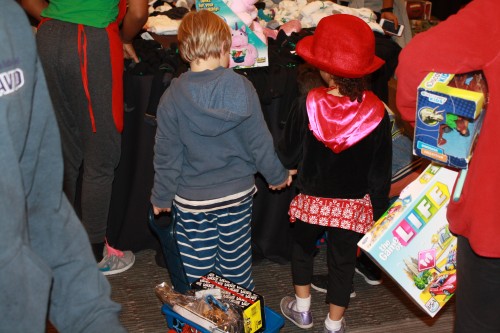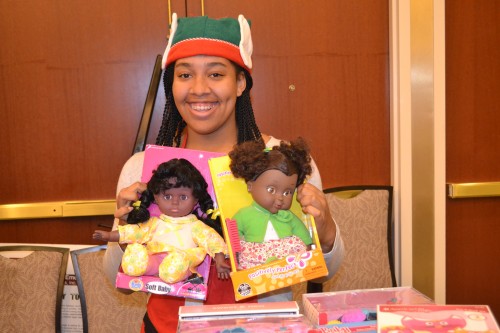 The event was held at The Westin Hotel located at 333 W. Ocean Blvd. Long Beach, California. Families lined the walk way of the hotel, a  sponsor of the event, who provided drinks and a light snack throughout the day for children and volunteers.
Based in Long Beach, cofounders of New Image Emergency shelter are identical twins Brenda Wilson and Lynda Moran, two compassionate sisters who have made it a mission to give freely to those who are less fortunate. 
For the sister's what began as an emergency shelter 21 years ago with four employees, has since grown into a multi-program operation, helping up to 2.6 million clients throughout Los Angeles County. The mission as stated clearly on their website is to:  decrease and prevent homelessness throughout Los Angeles County.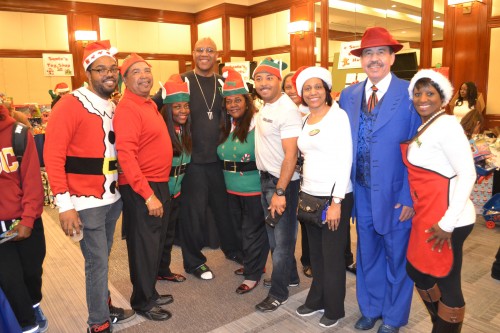 Today, the Christmas Store tradition continues to put a warm smile on the face of families by providing toys, shoes, socks, grocery gift cards to families of five or more, and a photo with Santa.
This year's festivities included celebrity guests: Tiny Lister (Friday) and, Wendell James (Raising Whitley), Omarosa Manigualt (Actress, The Apprentice), and Casting Director Leah Daniels-Butler (Empire) and a host of volunteers, some of whom dressed up as elves, were there to take photo's, lend a hand and interact with the children, and assist with the Christmas store.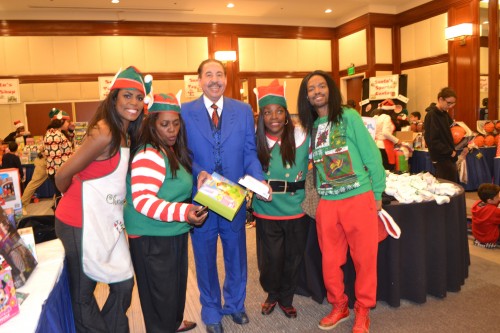 Sponsors of The Christmas Store and Holiday Campaign include: Westin Hotel, Long Beach, CA,  Toys for Tots, Wal-Mart, Spark of Love Toy Drive, US Army, Best Buys, Big Saver, Van's, Jakks Pacific, California Statewide, Connell Chevrolet, Long Beach Playhouse, Mercedes Benz of Long Beach, One West Bank, International City Bank, DNick24 Promotions, Infinite Scope P.R., and more.
Donations can be made via PayPal on their website www.newimageshelter.org.