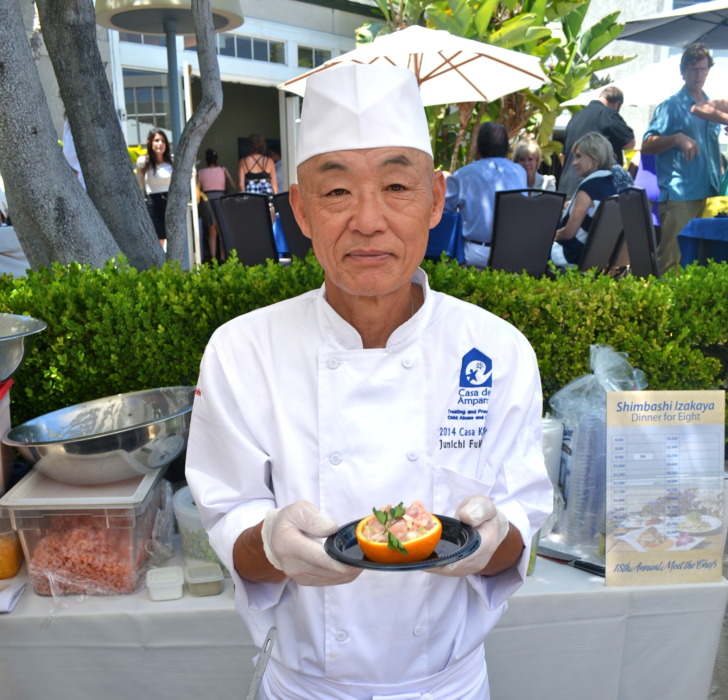 Nearly 350 food enthusiasts and passionate community members will gather to attend Casa de Amparo's 24th Annual Meet the Chefs on Sunday, April 19, 2020 at the Hilton Del Mar. The popular event annually raises over $125,000, which directly benefits Casa de Amparo's programs that service foster youth in San Diego County.
"Meet the Chefs is one of Casa de Amparo's largest annual events, attracting supporters from all over San Diego County," said Casa de Amparo Executive Director Tamara Fleck–Myers. "Chefs, donors, volunteers, and staff members combine their resources and talents to orchestrate an extraordinary event that raises awareness and funds to help create a community where child abuse and neglect are not tolerated."
The event will be held poolside and guests will have the opportunity to sample food from over a dozen renowned San Diego Restaurants. Guests have the option to purchase tickets to the VIP Reception, held before the general admission and will be treated to exclusive gourmet specialty appetizers including oysters, and a "build your own" shrimp cocktail compliments of The Fish Market Restaurant. Guests will also have an early look at the live auction items, champagne and wine tastings, as well as complimentary valet parking.
Participating restaurants include: Americana Restaurant, CoastalKITCHEN, Decoy Dockside, Del Mar Brigantine, Food by Chef Ty, Jimbo's…Naturally!, Pamplemousse Grille, Poseidon, Red Tracton's, Shimbashi Izakaya, The Fish Market, and Vista Valley Country Club.
Event Sponsors include: Bassett Home Furnishings, FORTE for Children, LA Chargers, Wells Fargo, Datron, Grant General Contractors, Allie DeKock, Jim & Llyn Mallen, California Bank & Trust, and Tucker Sadler.
For tickets click here.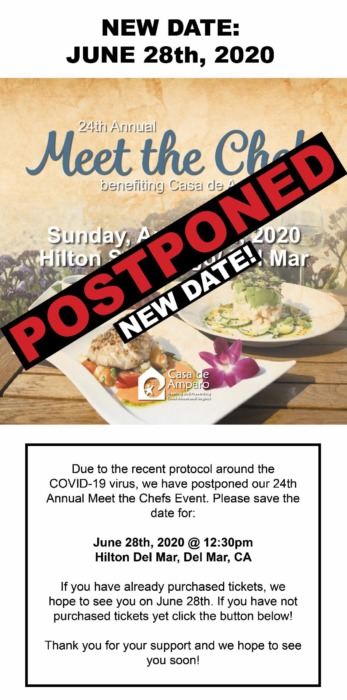 For tickets click here.