The magic makers of stage, screen, video and television were honored and revered at the National Association of Music Merchants or NAMM, in Anaheim from January 22-25, 2015. Music fanatics of all kinds converged on this Southern California destination for three days of wonderment as merchants catered to every whim of the music industry and its artists.
On Saturday, the NAMM Technical Excellence & Creativity Awards ceremony was the backdrop for an audio engineering wizard, Ed Cherney and exceptional artists/guitarist Nathan East, induction into this years' Hall of Fame. And the enormity of fame and popularity of the world's premiere guitarist, Slash, made his the only choice for the Les Paul Award.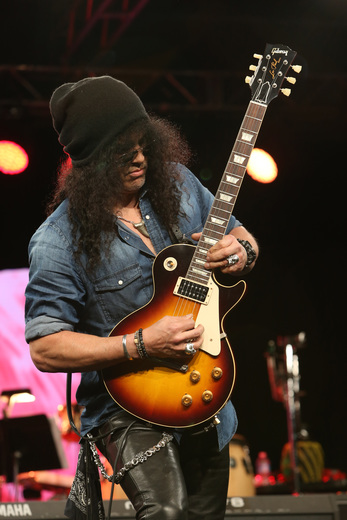 This might be the first time you've heard their names, but it is unlikely you haven't heard their contributions to the music and entertainment industry. Greats like Michael Jackson, Celine Dion, Etta James, Hootie and the Blowfish, Carly Simon, Bonnie Raitt, Patti Austin, Bette Midler and too many more to mention, would attest to the golden touch Cherney possess inside and outside of the studio. "A dignified human being with a great, big heart" is the way many described the light-hearted, self-proclaimed "tech-head." In pre-recorded interviews released at the award ceremony, his peers and clients described him as an easy-going professional that everyone loves to work with.
Armed with a megawatt smile and a signature sound, Nathan East, gave a gracious speech and mellow performance when he took the stage to receive the coveted induction into the NAMM TEC Hall of Fame. As if being dubbed, "one of the most recorded bass players in the history of music," wasn't enough, East added to the growing list of phenomenal career highs, a Grammy nomination his first solo project titled, Nathan East – For the Record. In his acceptance speech, he attributed his families' willingness to let him follow his dream as "the greatest contributing factor for success" according to the Southern California bass player and vocalist.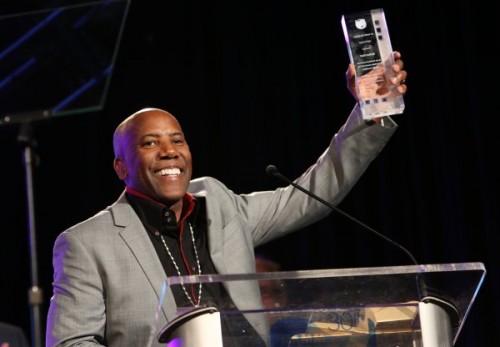 This years' Les Paul Award winner left an indelible impression on everyone in earshot of his halting performance on the bass guitar with his riveting and rhythmic introduction to "Oh, Sweet Child of Mine" alongside Don Was, Jeff "Skunk" Baxter, Kip Lennon, Orianthi and Ricki Sambora.
Slash's iconic career is marked with one meteoric leap after another – Guns N' Roses, Velvet Revolver, Slash's Snakepit, Kings of Chaos, Hollywood Rose, Road Crew, Slash's Blues Ball to Slash – but it started at the age of 14. That's when, he fell in love with rock music citing Aerosmith's Rock album, as the project that changed his life forever.
The only thing more notable than his talent is his philanthropic efforts to save endangered animals, the environment and help homeless children. His peers agree that "only thing larger than his talents is his heart and humanity."
Reviewed by:  Terri Fowler