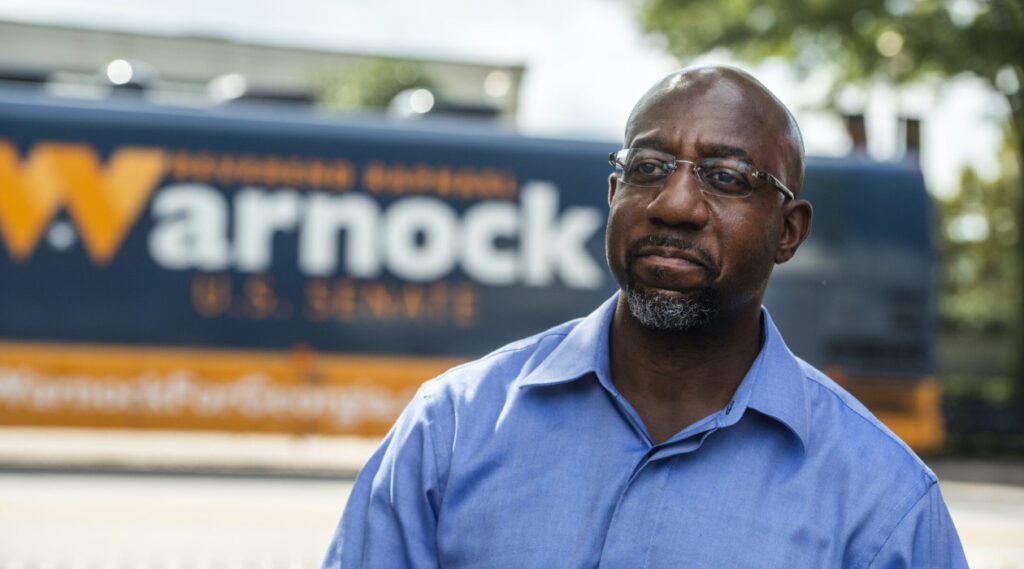 There was a nail-biter of an election in the state of Georgia, last night in run-off elections, as the nation watched Raphael Warnock, make history by becoming Georgia's first Black senator.
Warnock, who is the pastor of the Ebenezer Baptist Church in Atlanta, is the first African American to represent Georgia in the Senate. Senator-elect, Warnock will assume office in January 2021 after the results of his election are certified, succeeding incumbent senator Kelly Loeffler.
"My mother, who as a teenager growing up in Waycross, Georgia used to pick somebody else's cotton, went to the polls and picked her youngest son to be a United States senator," Warnock, 51, said in a live-streamed address.
Breaking news came in as fellow Democrat Jon Ossoff leads in his runoff and could likewise break new ground as Georgia's first Jewish senator and the youngest Democratic senator elected since Joe Biden in 1973.
Both Democrats campaigned by leaning into their ties to the African American community in Georgia, where about 33 percent of the population is Black. Ossoff, 33, was boosted by the late civil rights leader and Georgia congressman John Lewis, for whom he once interned.
Black voters, in turn, delivered in a big way on Tuesday, both in urban and rural districts. In Fulton County, the state's most populous county and where a substantial share of voters are Black, more in-person voters showed up on Tuesday than on Election Day in November.
On Wednesday, in a Tweet, Stacey Abrams celebrated organizers, volunteers, canvassers and tireless groups who mobilized support for Democrats and that haven't stopped going since November.
In an Instagram post, Abrams said:
"Congratulations to our next US Senator, [Raphael Warnock]. Last January, I endorsed my dear friend in his quest to serve. Soon, he will walk those august halls and cast votes as a leader with courage, justice and integrity. God bless you and keep you in your service to us all."