In celebration of International Women's Day and Women's History Month, it's with great pride to share with you our picks of five Black Women Breaking Barriers.  Check out these inspirational game changers below: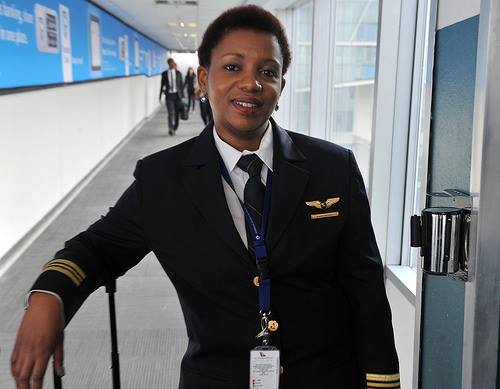 1. Asnath Mahapa was fascinated by planes as a teenager, little did she know she would break barriers by becoming South Africa's first African female pilot.
"It just dawned on me that those big things that we see in the skies, someone is actually in charge of them," she told

CNN

. "I thought if someone can fly this thing, that means I can also do it."
Mahapa, whose father didn't want her to become a pilot, overcame a number of obstacles before she took to the skies. Mahapa broke barriers in 1998 by taking to the skies as the first female African pilot of Mango Airlines in South Africa.
2.  Liberian President Ellen Johnson Sirleaf is the world's first elected black female president and Africa's first elected female head of state.  She won the 2005 presidential election and took office in January 2006, and was re-elected in 2011, making her the first woman to occupy that position since it was formed.
Born in Liberia in 1938, Ellen Johnson Sirleaf was educated in the United States before serving in the government of her native Liberia. A military coup in 1980 sent her into exile, but she returned in 1985 to speak out against the military regime. She was forced to briefly leave the country again. When she won the 2005 election, Johnson Sirleaf became the first female elected head of state in Africa. In 2011, she was one of a trio of women to win the Nobel Peace Prize.
"If your dreams do not scare you, they are not big enough," says Ellen Johnson Sirleaf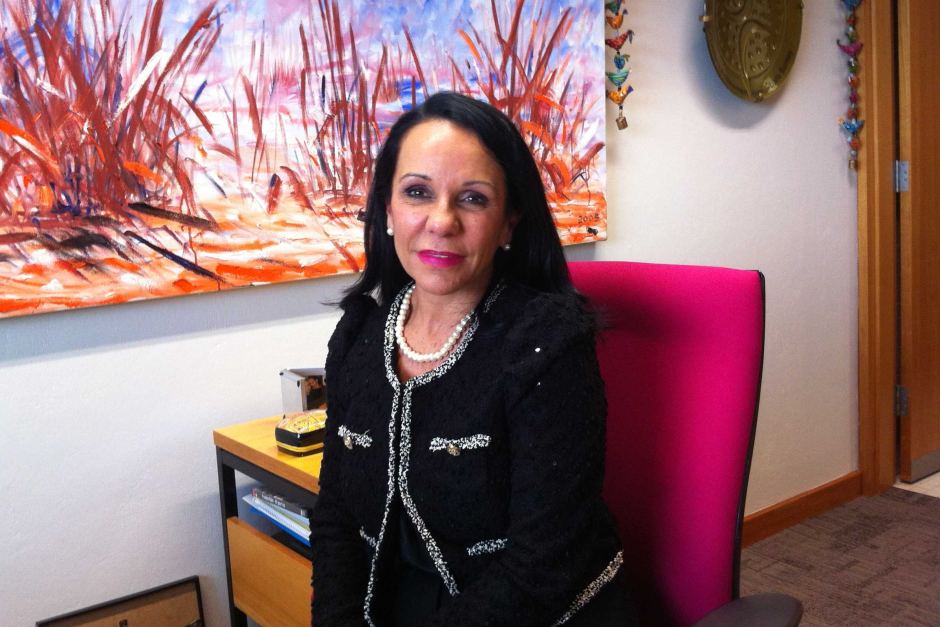 3.  Linda Jean Burney is the first Aboriginal person to serve in the New South Wales Parliament. She represented the south western Sydney region of Canterbury for the Australian Labor Party since 2003 and served as the Deputy Leader of the Party from 2011. Burney was the first Aborigine to gain a Diploma of Teaching at Charles Sturt University and has served on the National Council for Aboriginal Reconciliation and with international United Nations working groups.
Aborigines are the most disadvantaged Australians, suffering disproportionate levels of disease, imprisonment and social problems as well as significantly lower education, employment and life expectancy.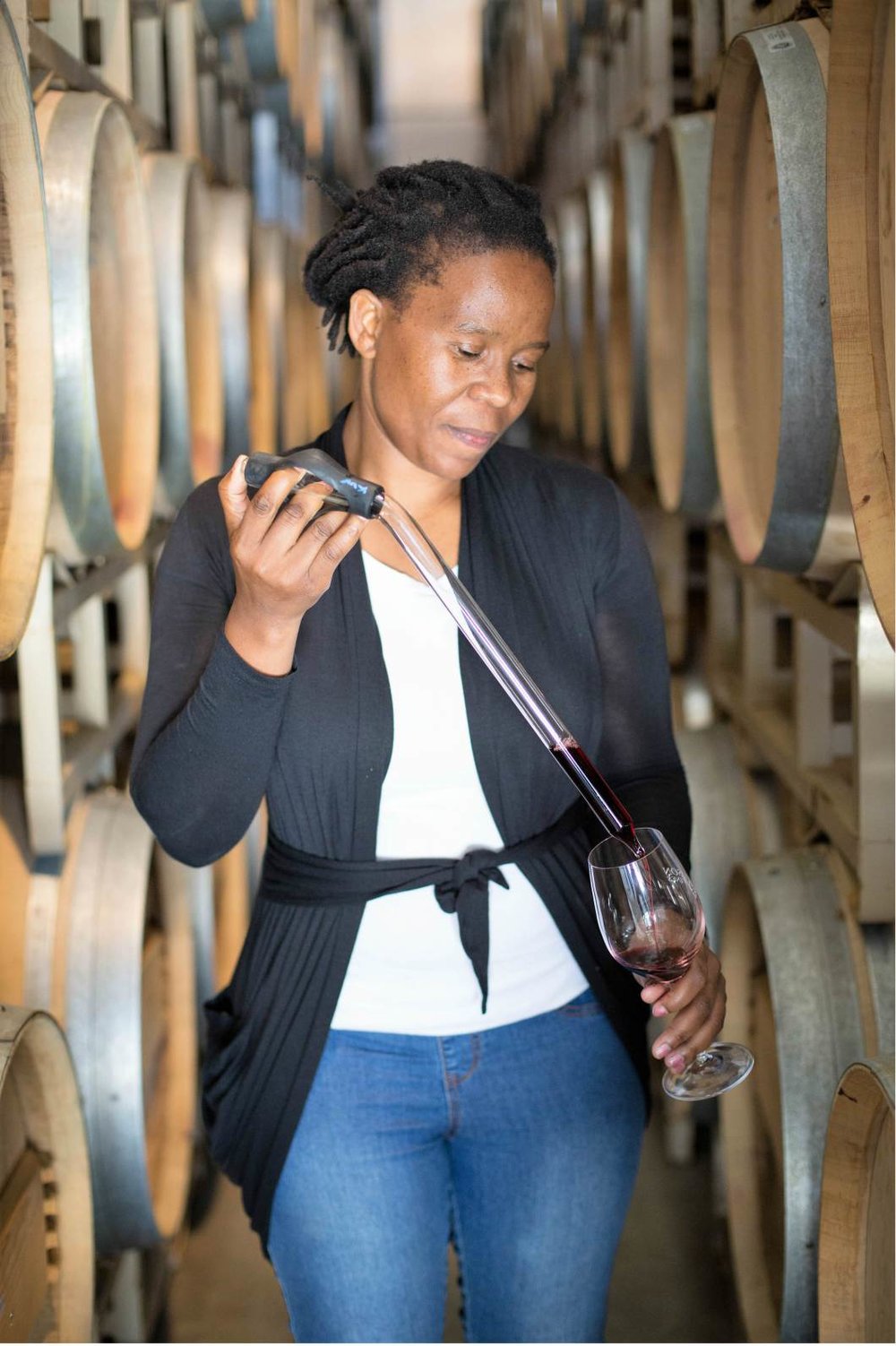 4. Ntsiki Biyela is South Africa's first black woman winemaker. In 1998, having never tasted wine, Biyela was awarded a winemaking scholarship. After studying at the University of Stellenbosch, Biyela, left the eastern province of KwaZulu Natal for the first time. After graduation, a boutique winery in Stellenbosch, Stellekaya, hired her as its winemaker.
After spending 13 years at Stellekaya's where she made Hercules, a smooth red wine, inspired by the constellation Hercules, Ntsiki has created her own brand Aslina.  One of her favorite moments as a winemaker,  Ntsiki says is when her grandmother tried her wine.
"When our first wine got the gold, I was so excited. I took the wine to my grandmother. She said it was "nice," but her facial expression said something else for me. I could see the pride in her. That was my wine moment."
Several years ago, Biyela collaborated with California winemaker and 2012 Food & Wine Magazine Winemaker of the Year Helen Keplinger, facilitated by Mika Bulmash, who founded Biyela's U.S. importer, Wine for the World. In 2014, the two blended their first Suo collection in South Africa (suo means "to stitch" or "to unite" in Latin), and a year later, Biyela traveled to Napa Valley to co-create a second wine, a Bordeaux blend of Cabernet Sauvignon, Cabernet Franc, Merlot and Malbec. These projects have given Biyela the financial jump-start needed to leave Stellekaya and create her own brand, Aslina, named after her grandmother.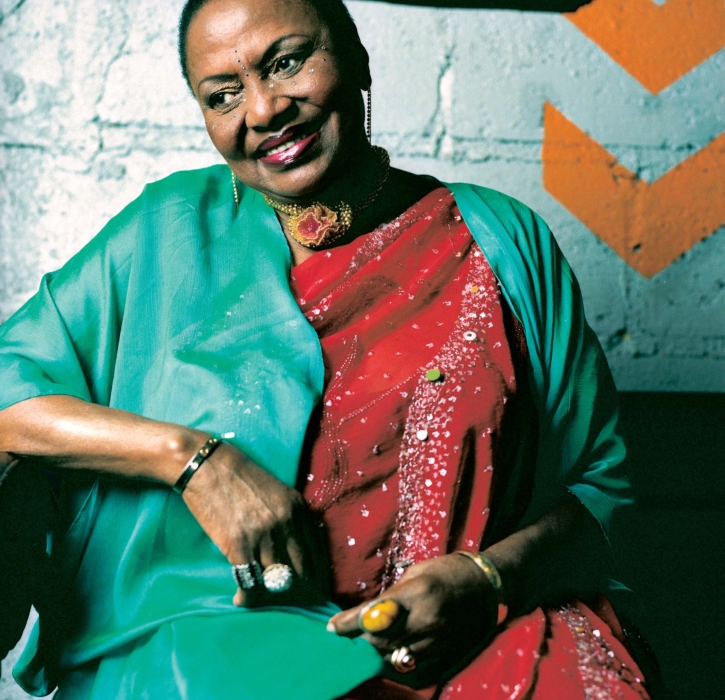 5.  South African singer and human rights campaigner, Miriam Makeba (1932-2008) was the first vocalist to put African music onto the international map in the 1960s. Makeba's 1965 collaboration with Harry Belafonte,  An Evening with Belafonte and Makeba, her a Grammy making her the first African recording artist to win this award.
Makeba is well known throughout the world known as 'Mama Africa' and the 'Empress of African Song'.  Makeba was born in Johannesburg  during a time of economic depression. Her mother, a domestic worker, was imprisoned for six months for illegally brewing beer to help make ends meet, and Miriam went to prison with her as she was just 18 days old.
She began her music career singing for her cousin's band, the Cuban Brothers, but it was only when she began to sing for the Manhattan Brothers in 1954 that she began to build a reputation. She toured South Africa, Zimbabwe (former Rhodesia) and the Congo with the band until 1957. After this Makeba sang for all-women group, the Skylarks, which combined jazz and traditional African melodies.
Miriam Makeba embodied the pan-Africanist spirit of the 1960s when she burst onto the international stage and unwittingly became the voice and symbol of the anti-apartheid struggle in South Africa.
Makeba said of people imitating her 'look':
"I see other black women imitate my style, which is no style at all, but just letting our hair be itself. They call it the Afro Look."
On culture:
"I kept my culture. I kept the music of my roots. Through my music I became this voice and image of Africa and the people without even realising," – quote by Miriam Makeba written in her biography (2004). Rest in Peace, Mirama Makeba, and thank you for sharing your gifts.
Let's all raise a glass and celebrate these five women on International Women's Day. #BlackGirlMagic