Looking to cool off this summer? Without getting wet? Nothing beats two and one half hours spent in the cool comfort of movie theater air-conditioning.
Here are our picks for summer films to cool off with:
Central Intelligence, The Dwayne Johnson and Kevin Hart action comedy is a Warner Bros./Time Warner Inc. Bullied as a teen for being overweight, Bob Stone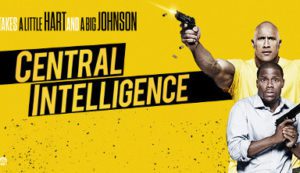 (Dwayne Johnson) shows up to his high school reunion looking fit and muscular. While there, he finds Calvin Joyner (Kevin Hart), a fast-talking accountant who misses his glory days as a popular athlete. Stone is now a lethal CIA agent who needs Calvin's number skills to help him save the compromised U.S. spy satellite system. Together, the former classmates encounter shootouts, espionage and double-crosses while trying to prevent worldwide chaos. Opened nationwide on June 17, earning $34.5 million over the weekend.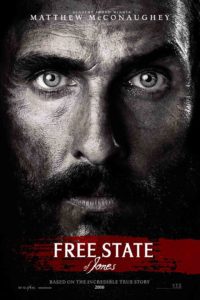 Free State of Jones starring Matthew McConaughey and Gugu Mbatha-Raw is distributed by STX Entertainment. Based on the true story in 1853, Mississippi farmer Newt Knight serves as a medic for the Confederate Army. Opposed to slavery, Knight would rather help the wounded than fight the Union. After his nephew dies in battle, Newt returns home to Jones County to safeguard his family, but is soon branded an outlaw deserter. Forced to flee, he finds refuge with a group of runaway slaves hiding out in the swamps. Forging an alliance with the slaves and other farmers, Knight leads a rebellion that would forever change history. Opens in Theaters on June 24.
Tarzan, starring Alexander Skarsgård as Tarzan,  Margot Robbie as Jane and Samuel L. Jackson and Djimon Hounsou. In this Warner Bros. remake, Many years after he left Africa behind, Tarzan (Alexander Skarsgård) returns to the Congo to serve as a trade emissary, unaware that he is actually a pawn in a Belgian captain's (Christoph Waltz) deadly plot. Opens in Theaters on July 1.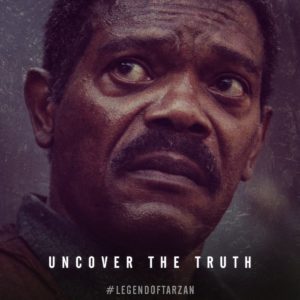 Ghostbusters, originally starred an all male cast including the  current remake of the films executive producer, Dan Aykroyd, is now being taken over by an all female cast. A paranormal researcher (Melissa McCarthy), a physicist (Kristen Wiig), a nuclear engineer (Kate McKinnon) and a subway worker (Leslie Jones) try to rid New York of ghosts that can possess humans. Opens in theaters July 15.
Jason Bourne, starring Matt Damon is back to reprise the role an upcoming American-German action spy thriller film directed by Paul Greengrass, produced by Greengrass and written by Greengrass and Christopher Rouse. Opens in Theaters July 29, 2016.
"Star Trek Beyond," the highly anticipated next installment in the globally popular Star Trek franchise, created by Gene Roddenberry and reintroduced by J.J. Abrams in 2009, returns with director Justin Lin ("The Fast and the Furious" franchise) at the helm of this epic voyage of the U.S.S. Enterprise and her intrepid crew.  In "Beyond," the Enterprise crew explores the furthest reaches of uncharted space, where they encounter a mysterious new enemy who puts them and everything the Federation stands for to the test. Sadly, one of the film's young stars, Anton Yelchin tragically lost his life this past Sunday in a car accident.  Rest in Peace, Anton Yelchin. Our thoughts and prayers go out to this talented young actor.