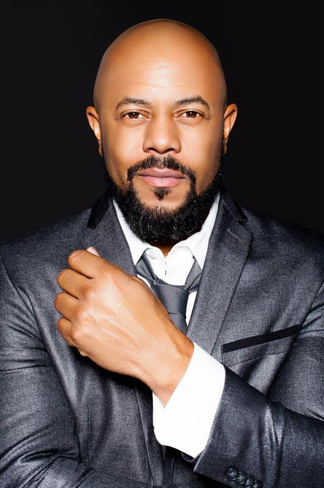 LOS ANGELES — The Better Brothers Los Angeles (BBLA) in association with award-winning actress/activist Sheryl Lee Ralph and her non-profit organization, the DIVA Foundation, are happy to announce that award-winning actor Rockmond Dunbar will receive the Ally Award at the Fourth Annual Truth Awards. The Truth Awards will be held on Saturday, February 24, 2018 at the Taglyan Cultural Complex, located at 1201 Vine Street in Los Angeles. Festivities will kick off at 6 p.m. with red carpet arrivals and a VIP reception.

The black-tie affair will honor African-American, trailblazing men and women whose personal and professional accomplishments have positively impacted the perception and image of the Black LGBTQ community.  The Truth Awards embody the belief that members of the Black LGBTQ community and its allies who embrace and live their truth should be recognized and honored.
"Very courageously, as a straight man, Rockmond has taken on roles as a black gay man, bringing to light contemporary issues, facing the African American community," said Ralph, founder of the DIVA Foundation. "Through his art, he offers positive and thoughtful portrayals, which helps open the dialogue about the homophobia in the black community."
Dunbar is part of the ensemble cast of Fox's hit show, "9-1-1," sharing screen time with Oscar-nominated actress Angela Bassett, and portraying, Michael Grant, a married man, who just recently came out to his family. He's also portrayed a gay man in the 2006 hit indie, "Dirty Laundry," directed by Maurice Jamal. Dunbar has been mesmerizing audiences for many, many years with his diverse television roles. His tv credits include CBS's long running series, "The Mentalist," FX's smash hit "Sons Of Anarchy," and Fox's "Prison Break." Plus, who can forget him as Pookie on BET's "The Game" or Kenny Chadway in Showtime's critically-acclaimed series, "Soul Food?"
On the big screen, he's landed leading roles in various films, including  "Kiss Kiss Bang Bang" with Oscar winner Robert Downey Jr., Tyler Perry's "The Family That Preys" alongside award-winning actresses Kathy Bates and Alfre Woodard as well as "Highland Park," starring Oscar-nominated actor Danny Glover. Behind the scenes, Dunbar is also a director, producer, and writer. He made his directorial debut with "Pastor Brown," a Lifetime film, starring Salli Richardson-Whitfield, Keith David, Tisha Campbell-Martin, Nicole Ari Parker and Michael B. Jordan. His next directorial effort will be "Soul On Bikes," based on the book of the same name about the East Bay Dragons, an African American Motorcycle Club out of Oakland, Calif.
 
Along with Dunbar, the Truth Awards will honor former NBA referee Violet Palmer, the first female to officiate an NBA game, with a Lifetime Achievement Award; the "Eyebrow King," and celebrity makeup artist Damone Roberts, owner of the Damone Roberts Beverly Hills® and Damone Roberts New York® with the Business Leadership Award; singer/songwriter Rahsaan Patterson with the Music & Arts Award; entertainment publicist Ellene Miles of EV Miles Media Group with the Media & Arts Award; journalist Tre'Vell Anderson of the Los Angeles Times with the Passing the Torch Award;  and reality star and health educator Chandi Moore with the Advocate Award.
 
This year's presenters include actor Trevante Rhodes ("Moonlight"), actress Vanessa Williams, tv host and style expert Lloyd Boston, beauty expert Sam Fine, writer Benjamin Corey Jones ("Insecure") and KTLA-TV reporter Kareen Wynter There will be a special performance by singer/songwriter Shanice, and DJ B-Hen will be providing the beats for the afterparty.
The DIVA Foundation and its founder Sheryl Lee Ralph are especially pleased to continue their partnership with BBLA on this effort. Both organizations believe a healthy Black community – one where individuals are allowed to live their truth, free of shame and stigma, and are recognized as equal and rightful members of the community – is a critical piece in the fight to also end HIV/AIDS. The 2018 honorees represent various fields, including entertainment, sports, beauty, business and media.
Notable allies in Black Hollywood will join Ralph in presenting the awards to the Truth Awards recipients. Past honorees include Emmy-winning actress Loretta Devine, reality star Wendell James ("Raising Whitley"), author/writer James Earl Hardy, transgender model Tracey "Africa" Norman, celebrity makeup artist Sam Fine, Grammy-nominated producer/singer/songwriter B. Slade, advertising executive Aaron Walton of Walton Isaacson (WI), and activist and night club owner Jewel Thais-Williams – just to name a few.