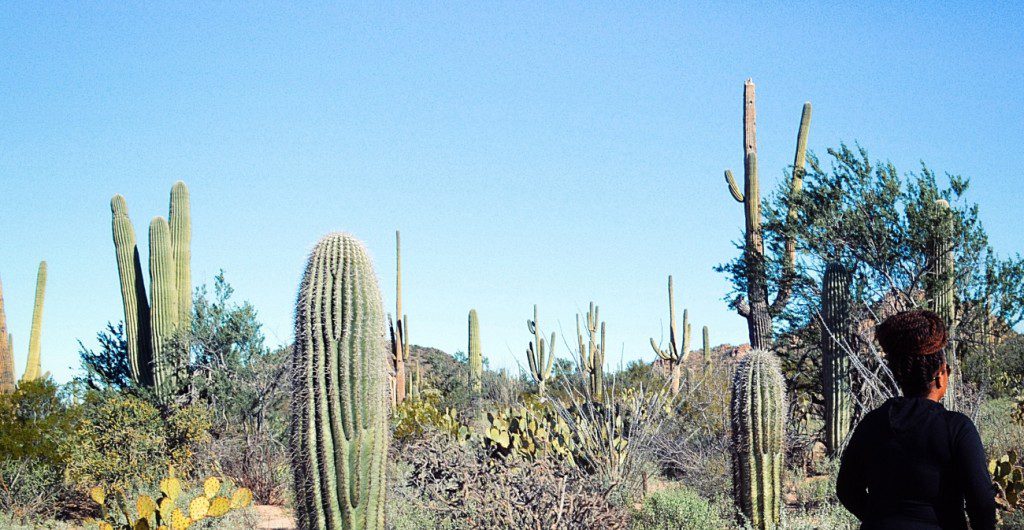 I go back and forth to Tucson a lot, usually for business and to visit family, and I almost always never get to explore the city as a tourist. It's my hometown, and I thought I knew it like a glove, but this last particular time I visited, I saw the city through a different lens. Luckily I was with my daughter who loves to explore any and every crevice of whatever city she travels to, to the point that you need a vacation AFTER your vacation. But needless to say, I was on board with her itinerary and decided to go along and experience the city as a newcomer.
It's no secret that the weather in Arizona can get scorchingly hot, especially during the summer. But during the spring, you get clear blue skies and sparkling nights. It was simply wonderful this season, so our first stop was the Sonora Desert Museum. Hiking in and around The Sonora Desert Museum or Sabino Canyon is great for hikers at all levels. Most importantly, the quiet walk through the desert is peaceful – something that we rarely get in our big cities in Southern California.
So we finished our hike, got freshened up and decided to hit downtown Tucson. Interestingly, in the last few years or so, downtown Tucson has developed into the heartbeat of the city. With colorful storefronts, breweries, entertainment venues, museums, bars & lounges and fabulously delicious restaurants, the rich culture of the southwest is quite the cool place to see.
We strolled downtown and checked out the revitalization of Congress Street. There's shopping, great restaurants, and the Fox Theatre where Gladys Knight is known to perform in Tucson annually. We grabbed a bite to eat at hotel congress, got a cocktail at Playground, and even got something sweet at HUB Ice Creamery!
We started the next day with our new favorite donut place in Tucson – LeCave's – can you believe it's been there for over 30 years and I never knew? Not too far from the bakery is 4th Ave, near the University of Arizona, where there are even more unique shops and restaurants. If you happen to go during the first weekend in April, every year there is the Spring street spring fair, with a variety of vendors from all across the country, and over 300,000 people attend each year.
We ended our day with dinner at El Charro – a colorful staple in the community and one of the best Mexican food restaurants this side of the Nogales border.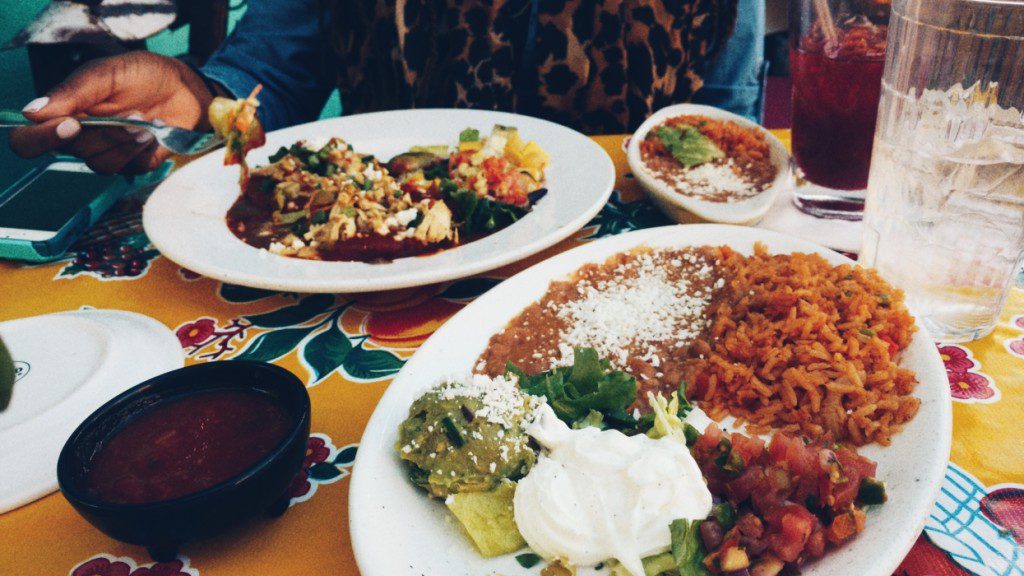 It was a great trip, and next time I'll make sure to explore my hometown even more. If you've been to Tucson – let us know where your favorite spots are!
-Gwen