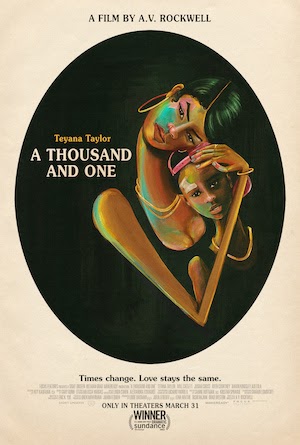 Winner of the Grand Jury Prize at The Sundance Film Festival, A THOUSAND AND ONE starring Teyana Taylor, William Catlett and Josiah Cross is releasing only in theaters nationwide, March 31st.
Allied Global Marketing & Focus Features in partnership with The Chocolate Voice, is hosting a screening, on Monday March 27, 7:00 PM at AMC Mission Valley in Mission Valley.
Written and directed by A.V. Rockwell, A THOUSAND AND ONE and One is a powerful film based in Harlem, New York that touches on themes of family, love, gentrification and so much more.
Click here for tickets.
---