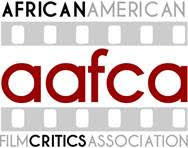 (Los Angeles, CA) – In anticipation of its annual Best Of list, the African American Film Critics Association (AAFCA) has already proclaimed 2016 the best EVER for Blacks in cinema. AAFCA not only applauds the increased volume of films representing the Black experience released in 2016, but also the range of diverse storylines. "The studios and major film distributors really gave it to us this year," says Gil Robertson, AAFCA co-founder/president. "By any measurement, it's been an exceptional year for Blacks in film. From comedies to high-quality dramas and documentaries, 2016 will forever represent a bonanza year for Black cinema and all cinema really."
Anchored by the successful box office comedies, "Ride Along 2," (January), "Barbershop 3," (April) and "Central Intelligence" (June); 2016 will also end on a high note with the December release of the dramas "Fences" and "Hidden Figures," two films AAFCA feels as an organization representing African American film critics nationwide are sure bets to reap Oscar nominations. And then there is "Moonlight," a critically acclaimed indie that has already been widely acknowledged as one of the best of the year and is highly favored for a Best Picture nomination and possible win. The quiet film "Loving" also has Oscar buzz and so does the documentary "The 13th." "The amount of quality feature films, documentaries and TV shows released in 2016 about the black experience easily make it the best year ever. It has truly been an unapologetically black year in the industry as filmmakers brought to life some of the cultures most fascinating stories and subjects with bold storytelling perspective," says AAFCA co-founder, Shawn Edwards.
To underscore everything, the surprising and amazing success of Tyler Perry's "Boo! A Madea Halloween," further points to why 2016 has been so extraordinary. In 2016, Black films of all spectrums have performed particularly well, financially with some and both financially and/or critically with others. On the awards front, the AAFCA co-founders are particularly bold. "I am going to go out on a limb and predict that we will see a black actor nominated in every acting category and that at least four black-themed films will be nominated for Best Picture," says Edwards. "Regardless of the final tally," Robertson says more cautiously, "we are both confident that we'll see a record number of black nominees when Awards Season kicks into high gear."
"The coming award nominations are going to definitely put a pause on #OscarsSoWhite this year," says Robertson.
"But what we wonder is for how long? It's undeniable that the studios have responded admirably to the tremendous outcry from the African American community through its delivery of the films that we've seen this year. But what about next year and the year after that? Unfortunately the question that we must ask with every watershed year is 'how long will it last?' Were the past 12 months an anomaly or does it signal the beginning of Hollywood being more committed to supporting a diverse lineup of Black films? And what about films about the Asian, Hispanic, Native American and LGBT communities? "Moonlight" has been a bright spot in representing both the Black and LGBT communities but we need more. So we at AAFCA are extremely hopeful that these 2016 Black films will have a domino effect in providing platform opportunities for films that represent other communities as well."