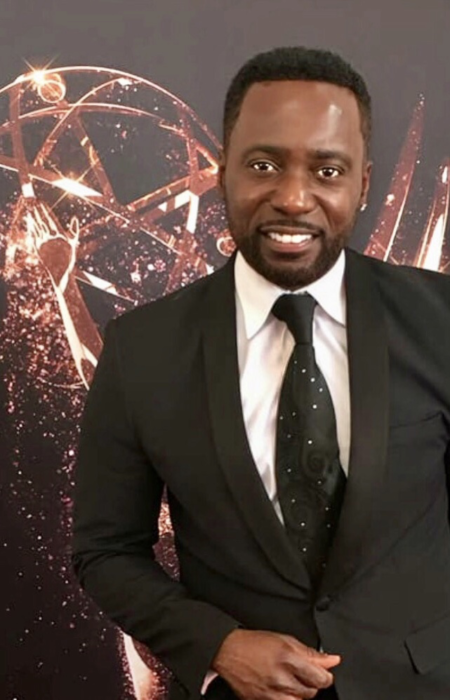 SAN DIEGO, CA (July 2019) – Staying true to his history as an African American pioneer and trailblazer in the film industry as well as in the video game world, acclaimed director Matty Rich spearheads yet another "first" at the 50thYear Anniversary of Comic-Con. The multicultural, female led executive and creative team at EDGE XR will unveil and bring to life "Reign of the Underdog Featuring Lazarus", a Comic-Con, comic book international exclusive using an exciting, cutting edge, augmented reality application. The much-anticipated exhibit will take place in the FutureTechLive! Pavilion (Booth #4) in the Omni Hotel throughout the weekend. FutureTechLive! is the hub at Comic-Con for immersive experiences and technology in Virtual Reality, Augmented Reality, Mixed Reality, Gaming, robotics, and other leading-edge attractions.
"I am excited to be on the ground level of this amazing technology! What we have been able to create and accomplish with this technology is groundbreaking and next level!" says Rich.
In this presentation, EDGE XR has teamed up with actor/rapper Lazarus Guidry to uniquely fuse the worlds of hip-hop, rap, marital arts and comic books to create an exciting, high intensity experience through augment reality. The Edge XR augmented reality app places its viewers in seemingly "real" worlds they may never want to leave.
Matty Rich will also be guest on theHollywood & Emerging Tech – The Evolution of Entertainment 3.0 panel on Sunday, 7/21/19 from 3:00p.m. – 4:00p.m., at the Convention Center in Room: 24ABC, This diverse panel explores where Hollywood meets technology and where things are headed. The panel includes:
• Moderator: David Bloom – Contributor, FORBES MAGAZINE
• Ted Schilowitz – Futurist, PARAMOUNT STUDIOS
• Douglas Buffone – Vice President VR & Immersive, SKYDANCE
• Matty Rich – Sr. Partner, EDGE XR
• Patrick Ecclesine – Director, Photographer, VANITY FAIR
• Lori Schwartz – Governor of Immersive Arts, THE TELEVISION ACADEMY
• Nick Eisele – Associate Producer, Games & Virtual Reality, NBC UNIVERSAL
• Steve Arhancet – CEO, TEAM LIQUID
About MATTY RICH
Discovered by Oscar-winning director Jonathan Demme ("Silence of the Lambs," "Philadelphia" and "Rachel Getting Married"), Matty Rich is highly regarded as one of the pioneering Black filmmakers, along with Spike Lee, John Singleton and Mario Van Peebles. At just 19-years old, Rich won the Special Jury Prize at the Sundance Film Festival for his debut screenplay "Straight out of Brooklyn", making him not only the youngest, but also the first African American male to ever win the highly coveted award. His winning streak continued as he picked up the NAACP Image Award; the Independent Spirit Award; the CEBA Award; the Big Apple Award; the Producer's Guild of America. Adding another "First" to his resume, Matty Rich would be the first to direct a coming of age film centered on a middle class African American family. That film "The Inkwell" became a classic. Matty Rich was also the first African American to work as a Creative Director for video game giant Ubisoft in Paris, France. Currently in pre-production on his next film "Caller 100" starring rapper T.I.
About EDGE XR
EDGE XR is a global firm with offices in Los Angeles, CA and Poland. EDGE XR is the first of it's kind to offer a unique value proposition to brands utilizing AR, VR and XR to drive revenue. Brands leveraging AR are already seeing a 27% lift in sales. This boutique firm's approach is routed in 3 primary areas; increasing revenue, increasing customer retention and offering an unprecedented enhanced brand experience.
Their enterprise ready white label and integration solutions deliver immersive customer experiences seamlessly by activating web and mobile platforms with Virtual Reality (VR) and Augmented Reality (AR) and the two together called mixed reality (XR). Brands can immediately extend the use of existing assets by allowing them to become interactive through a customer's mobile device.
To learn more visit them online at www.whatsyouredge.coor come and meet them in person at Comic-Con at the FutureTechLive! Pavilion (Booth #4) located in the Omni Hotel.