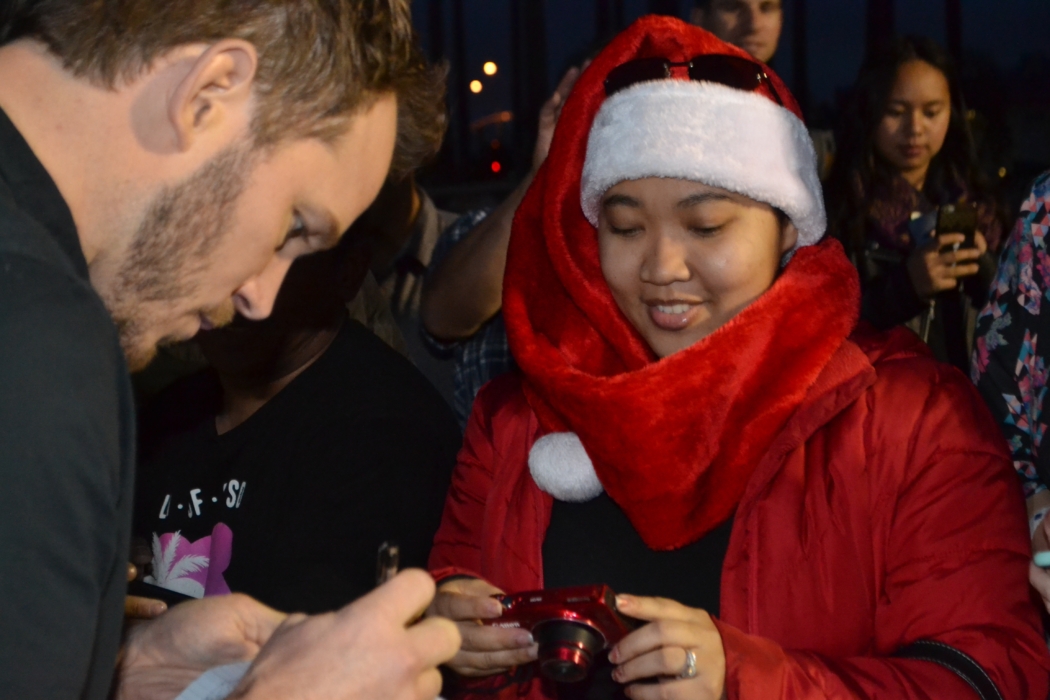 As one of the most sought after leading male actor's in the film industry who's image is often shown onscreen as a nice guy, Chris Pratt is actually a really nice guy offscreen too!
Last night MCAS Miramar San Diego hosted a special screening of the action-thriller "Passengers" starring Pratt and Jennifer Lawrence. Right before the screening,  held exclusively for MCAS Miramar Marines and their families, Pratt arrived on base for red carpet style interviews with local media.
About halfway through media interviews, the action star who was named in 2014 as Time Magazine 100, as one of the 100 most influential people in the world, turned away and looked towards and began waving to the crowd of excited fans. And if that wasn't enough, on impulse Pratt excused himself from the reporter, made a beeline and briskly walked over to the extremely long line of military families and began interacting.
The down-to-earth Hollywood A-lister, walked down the line from person to person, signing autographs, chatting, slapping high-fives, taking selfies, connecting with as many people that he possibly could in the amount of time allotted before the screening began.
Pratt's actions toward the fans showed us that his nice guy persona is actually who he really is, a really nice guy.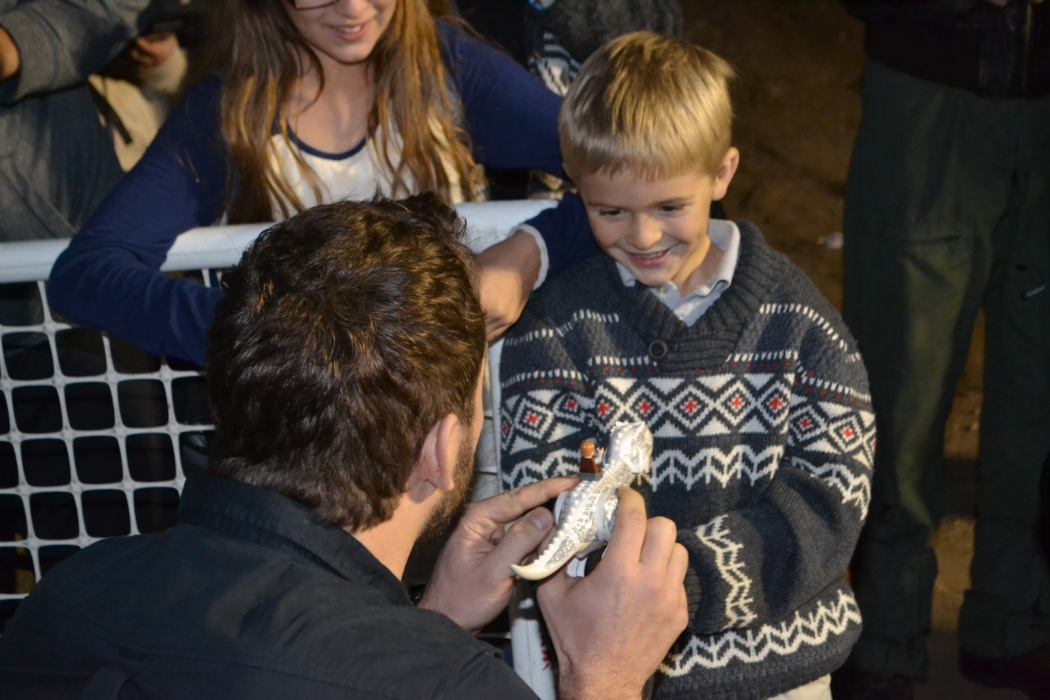 FILM SYNOPSIS:
Jennifer Lawrence (Aurora) and Chris Pratt (Jim) star in Passengers, an exciting action-thriller about two strangers who are on a 120-year journey to another planet when their hibernation pods wake them 90 years too early.  Jim and Aurora are forced to unravel the mystery behind the malfunction as the ship teeters on the brink of collapse, jeopardizing the lives of the passengers on the greatest mass migration in human history. The film also stars Lawrence Fishburne and Michael Sheen and is directed by Morten Tyldum.  Produced by Neal H. Moritz, Stephen Hamel, Michael Maher, and Ori Marmur.  Written by Jon Spaihts.
"PASSENGERS" opens nationwide December 21, 2016.