(San Diego, CA)  The Founder of National Action Network, political activist Al Sharpton known for his outspoken political activism, leading protests against racial injustice, is coming to San Diego on Saturday, February 27, 2016.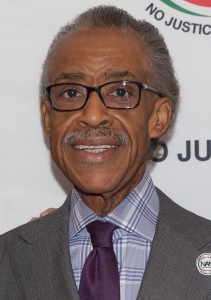 Closing out February, with a Black History Month affair: "Revival of the Movement," Sharpton will serve as keynote speaker for the event, hosted by National Action Network San Diego and President Shane Harris.
According to Harris, the main objective of the Revival which is the official NAN San Diego chapter kickoff, was created to have a positive outcome on the community as the program will highlight the civil rights struggle, while challenging our current communities to get involved.
Sharpton, who is known globally for his controversial style in dissecting hot button political issues and popular culture, to bringing media attention to social injustice and, causes that matter most to Black America, is expected to do what he does best. And that is, keepin' it real.
Known as Reverend Al, the ordained minister has hosted his own MSNBC show, PoliticsNation, since 2011 and his distinct voice can be heard daily on SiriusXM Urban View radio as the host of Keepin' It Real with Al Sharpton.
National Action Network was founded by Reverend Al Sharpton In 1991. The organization was created to increase voter education, to provide services to those in poverty and to support small community businesses.
Single Tickets are FREE but you must RSVP to get a confirmed seat. The doors will open at 5:00 PM and the event will kickoff at 6:00 PM.  The event will take place at United Domestic workers located at 4855 Seminole Drive San Diego, CA 92115.
For more information visit www.nansd.net or call (619) 463-1966.