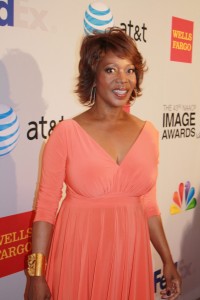 How's this for good news!
According to The Hollywood Reporter, Woodard will play President Roberta Payton and Heigl will star as her late son's ex-girlfriend Charleston "Charlie" Whitney Tucker.
"Described as Scandal meets The West Wing, the drama revolves around a maverick CIA officer (Heigl) who was plucked from the field to become the president's daily briefer, assuming responsibility for targeting America's most critical threats while navigating the unique lifestyle that comes with such a high-powered job," reports The Hollywood Reporter.
Woodard has been nominated for 17 Emmys and won 4 for her television work on Hill Street Blues, L.A. Law, Miss Evers' Boys and The Practice. She was also nominated for an Academy Award for her supporting work in 1983′s Cross Creek.
Her role on State of Affairs may be the first time an African-American woman has ever portrayed the Commander-in-Chief.