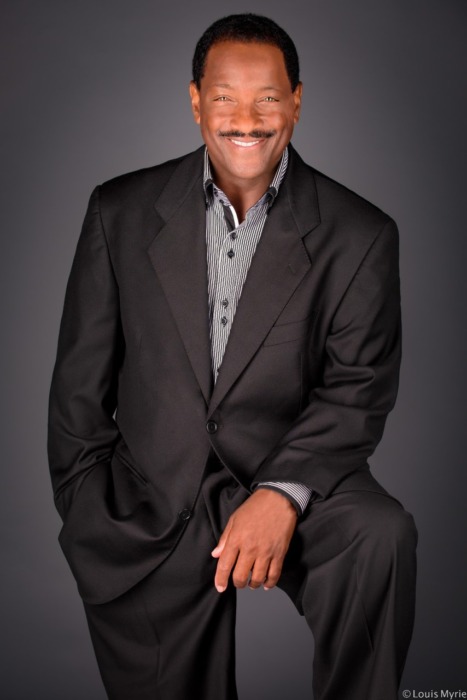 Who remembers Donnie Simpson, the host from "Video Soul" on BET? We certainly do!
Just to remind you,"Video Soul" was a classic two-hour music video program dedicated to R&B and Soul, that aired on BET from 1981 to 1995. Simpson, was the charismatic host, with that smooth chocolate skin and those piercing green eyes who introduced the world to many of the most talented and influential artists on the planet.
We over here at "The Chocolate Voice" just listened to a recent episode of "All The Rage With Shelley Wade," with the legendary radio and television host who popped in for an insightful trip down memory lane in a conversation with Wade, who recently was chosen as the voice of Simpson's new syndicated radio show, "The Donnie Simpson Weekend Show."
The lively conversation addressed how he's holding up during the pandemic, his most memorable interviews, a recent induction into the Radio Hall of Fame, new radio show and much, much more.
Simpson, a trailblazer who is known to have helped boost the careers of many in the media industry, has been in media since 1969, the same year that the Jackson 5 started, he tells Wade.
This interview is pure heart and soul. You won't be disappointed.
The interview is available now on the "All The Rage With Shelley Wade" YouTube channel and, on "All The Rage With Shelley Wade" podcast, which is available on Apple Podcasts and wherever you get your podcasts.
Click on the video & audio links below:
.
(1) Donnie Simpson – "All The Rage With Shelley Wade Show" (video)…
(2) Donnie Simpson – "All The Rage With Shelley Wade" podcast…
https://podcasts.apple.com/us/podcast/donnie-simpson-all-the-rage-with-shelley-wade-podcast/id1441907176?i=1000507397901