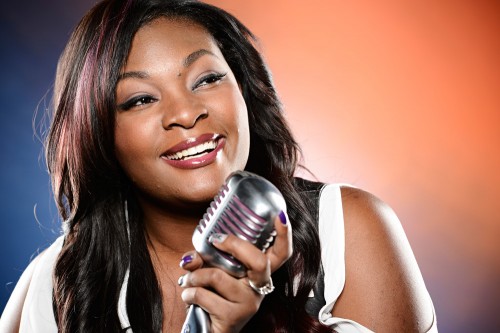 The 23-year old South Carolina native, unsuccessfully tried out for "American Idol" after auditioning in seasons 9 and 11, became the first female winner of the show since season 6's Jordin Sparks, scoring the largest number of votes to defeat runner-up country singer Kree Harrison.
During the finale, Glover teamed up with with former "Idol" contestant Jennifer Hudson on Natalie Cole's "Inseparable," solidifying the finalist can hold her own against powerhouse vocalist Hudson, as both amazingly talented singers complemented each other while getting definite opportunities to shine on their own.
Prior to announcing the winner, the two finalists performed  a duet singing a medley of songs, "One Less Bell to Answer" and "A House is Not a Home."
After host Ryan Seacrest, announced the winner of season 12, an emotional Glover stated, "I can't even! Oh, my God," she said through tears. "Three years."
The debut album from American Idol 12 winner, Candice Glover, is titled Music Speaks and will be released on July 16, while the finalists are on the American Idol Live 40 city tour.
At the end of the show Seacrest announced it's available to pre-order now on iTunes!