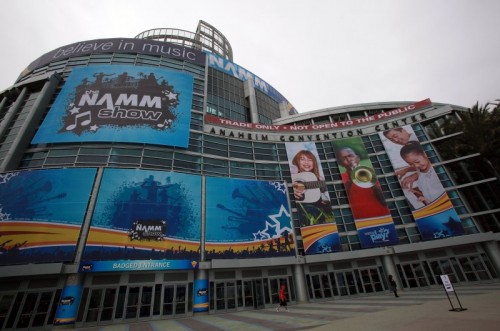 Legendary producer, musician and TV personality awarded NAMM's highest honor
Carlsbad, CA (January 24, 2013) –The National Association of Music Merchants (NAMM) honors legendary music producer Randy Jackson with its highest honor, the "Music for Life" award. Jackson is recognized for his pervasive influence in the music world, and his longtime encouragement of budding music-makers.
Introducing the GRAMMY-winning producer, musician, songwriter, best-selling author, entrepreneur and beloved television personality to a packed house during the 2013 NAMM Show's Breakfast of Champions, NAMM president and CEO Joe Lamond refers to Jackson as one of music's true renaissance men.
"Throughout his career, Randy Jackson has served as an ambassador for music in all its forms – as a musician, a writer, collaborator, and producer," said Lamond. "His enthusiasm for the musicians he interacts with on "American Idol" is unabashed and real, and truly comes from an organic place. Randy Jackson knows music because he lives music."
NAMM's "Music for Life" award was created to recognize individuals and organizations that demonstrate, support and exemplify NAMM's vision that the joy of making music is a precious element of daily living for everyone. Past recipients have included musicians such as Stevie Wonder, Yoko Ono, Quincy Jones, Henry and Felice Mancini, as well as members of Congress, governors, business leaders, the Smithsonian, and Sesame Workshop.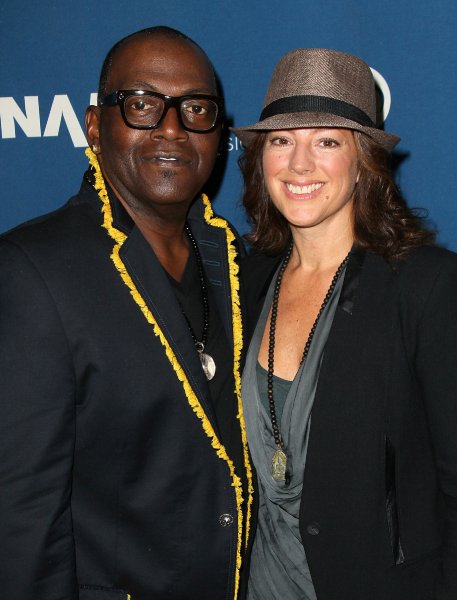 Growing up in Baton Rouge, LA, Jackson was immersed in the region's veritable music gumbo on the streets, in church and at home. Developing an affinity for myriad styles, he naturally picked up the bass guitar at 13-years-old and began on a dynamic and diverse path. He has performed with Journey, Aretha Franklin, Bob Dylan, Jerry Garcia, Keith Richards and countless others. Jackson produced and collaborated with music luminaries from nearly all disciplines. All in all, he's received more than 1000 gold and platinum plaques with collective sales exceeding 200 million. Jackson moved seamlessly into his role as "American Idol's" longest-standing judge, combining his producer's sensibilities and his musician's ear to help make the show one of the highest rated in television history.
His charitable work includes Save the Children, the Gibson Foundation, Ronald McDonald House charities, the T.J. Martell Foundation, and NARAS Music for Schools. He is the architect of multi-million dollar fundraiser "Idol Gives Back," which delivered relief to beleaguered Louisiana in the wake of Hurricane Katrina. He also contributed to the remake of "We Are The World," benefiting Haitian relief efforts.
The NAMM Show gathers 95,000 members of the music product industry from around the world to preview new product debuts from thousands of brands across every category. Learn more about the 2013 NAMM Show at http://www.namm.org/thenammshow/2013.