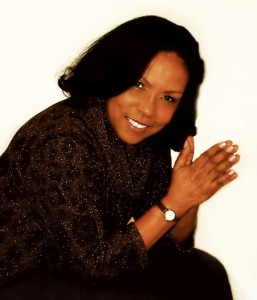 (Via Press Release) Washington, D.C. – When Sylvia Traymore watched acclaimed actress Kerry Washington impersonate several characters in a comedic sketch on a recent episode of Saturday Night Life (SNL), a deep sense of overwhelm overtook her. As the first black female impressionist to emerge on the entertainment scene back in the late '70's and early 80's, she vividly recalls having high hopes of performing a similar scene over 30 years ago after she first met and was hired by the show's creator/ producer, Lorne Michaels. SNL veteran Garrett Morris had been so impressed with Traymore when she hostedMuhummad Ali's roast at the Apollo Theater that he personally arranged the meeting with Michaels for her. The year was 1979.
As a result of that meeting, Traymore was offered a position as an associate writer at Saturday Night Live. She is one of only a very few African American women ever offered the position. With SNL currently under the media microscope for their lack of diversity per hiring women performers of color, Traymore was compelled to reflect on her SNL memories. Traymore takes us back down her SNL memory lane with the first entry of her new blog, "Saturdays with Sylvia."
One of the first solo artist to tour with and open for powerhouse Whitney Houston,Traymore's career in Hollywood is legendary, even if not well known. The illustrious Redd Foxx recognized her talent early on and signed her to her first management deal. She has opened for some of the biggest names in the entertainment industry, including Gladys Knight, Chaka Khan, The Temptations and Cher and amazingly impersonates Wendy Williams, Diana Ross, Mo'Nique, Whoopi Goldberg, Nicki Manaj and First Lady Michelle Obama, to name just a few.
To read more click here