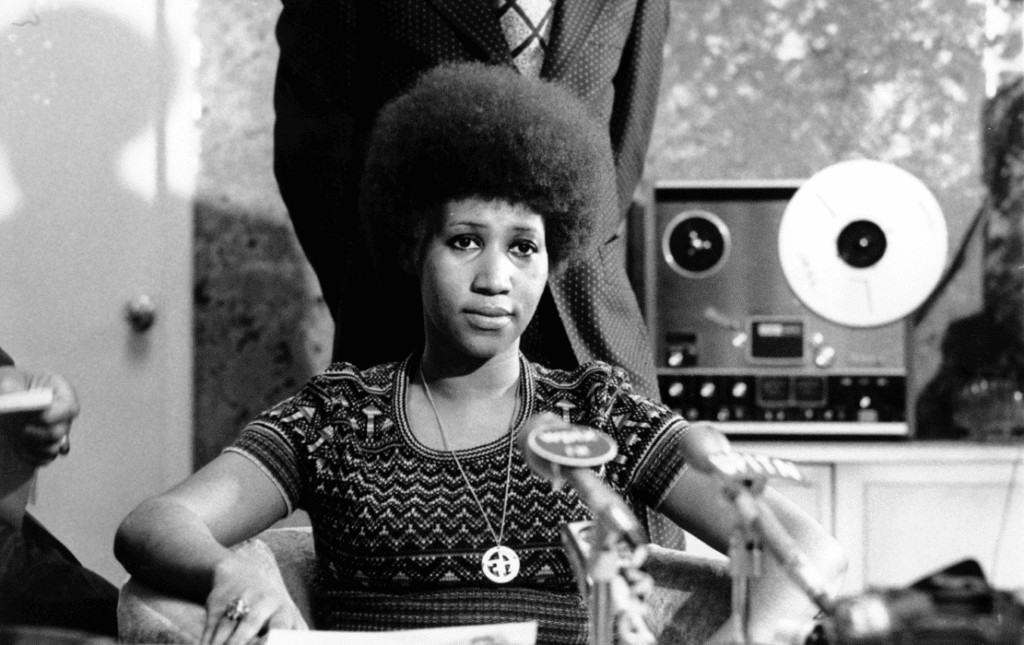 Today, the world mourns the loss of an icon, the undisputed Queen of Soul Aretha Franklin.
Among the greatest and most influential singers of all time, Franklin died this morning at her home in Detroit surrounded by family and friends. She was 76.
According to the Associate Press, Franklin's cause of death was due to an advanced stage of pancreatic cancer, which was confirmed by Franklin's oncologist, Dr. Philip Phillips of Karmanos Cancer Institute" in Detroit.
"In one of the darkest moments of our lives, we are not able to find the appropriate words to express the pain in our heart," the family statement reads. "We have lost the matriarch and rock of our family." The Franklin Family
Born in Memphis, to Baptist minister and civil rights activist C.L. Franklin and Barbara Siggers, both accomplished musicians, the family eventually moved to Detroit, Michigan.
Franklin's mother died when she was 14. Among several women to help look after Aretha was one who was known as the "greatest gospel singer in the world", Mahalia Jackson. Not long after her mother's death is when she began signing gospel solos at her father's church New Bethel Baptist Church in Detroit.  Her first album "Songs of Faith," was released in 1956.
In 1961, Columbia released Franklin's first secular album, "Aretha: With the Ray Bryant Combo."
In 1966, choosing not to renew her contract with Columbia after six years with the company, Franklin signed to Atlantic Records, and released a strung of hits including "I Never Loved a Man (The Way I Love You)".  The song shot up to number one on the R&B chart, while peaking at number nine on the Billboard 100.
The song's b-side, "Do Right Woman, Do Right Man," reached the R&B top 40, peaking at number 37. In April, Atlantic issued  Aretha's sassy and bold version of Otis Redding's "R-E-S-P-E-C-T," which shot to number-one on both the R&B and pop charts and later became her signature song and was later hailed as a civil rights and women's empowerment anthem.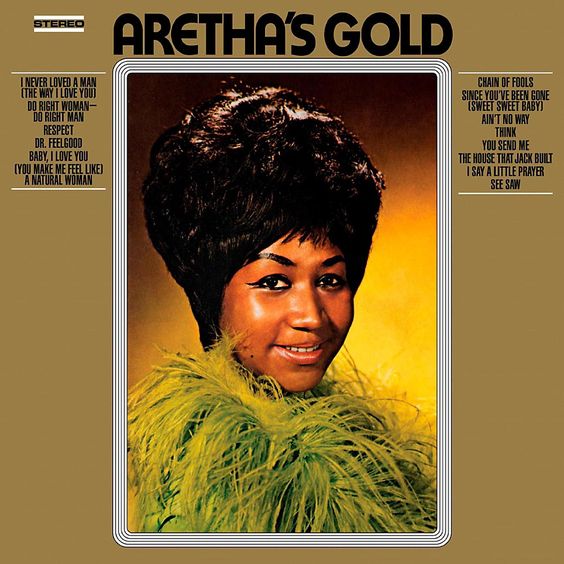 Franklin's debut Atlantic album, "I Never Loved a Man the Way I Love You," also became commercially successful, later going gold. Franklin scored two more top ten singles in 1967 including "Baby I Love You" and "(You Make Me Feel Like A) Natural Woman". Franklin's rapport with producer Jerry Wexler helped in the creation of the majority of Franklin's peak recordings with Atlantic. In 1968, she issued the top-selling albums, "Lady Soul" and "Aretha Now," which included some of Franklin's most popular hit singles, including "Chain of Fools", "Ain't No Way", "Think" and "I Say a Little Prayer". In February 1968, Franklin earned the first two of her Grammys, including the debut category for Best Female R&B Vocal Performance. On February 16, 1968, Franklin was honored with a day in her honor and was greeted by longtime friend Martin Luther King, Jr. who gave her the SCLC Drum Beat Award for Musicians just two months before his death In June 1968, she appeared on the cover of Time magazine.
In 2007, the Queen of Soul recorded with the likes of American Idol Winner, Fantasia Barrino, releasing hit, "Put You Up on Game," a song with lyrics focusing on a mature women schooling a less mature women on love.
Aretha Franklin had a remarkably celebrated career. She has had over 100 singles in the Billboard charts, including 17 Top 10 pop singles and 20 No. 1 R&B hits. She received 18 Grammy Awards, along with a lifetime achievement award in 1994. She was the first woman inducted into the Rock & Roll Hall of Fame, in 1987, its second year. She sang at the inauguration of President Barack Obama in 2009, at pre-inauguration concerts for Jimmy Carter in 1977 and Bill Clinton in 1993, and at both the Democratic National Convention and the Rev. Dr. Martin Luther King Jr.'s funeral in 1968.
The Queen of soul will truly be missed. Rest in Power and in perfect peace, Queen.
Aretha Franklin (March 25, 1942-August 16, 2018)