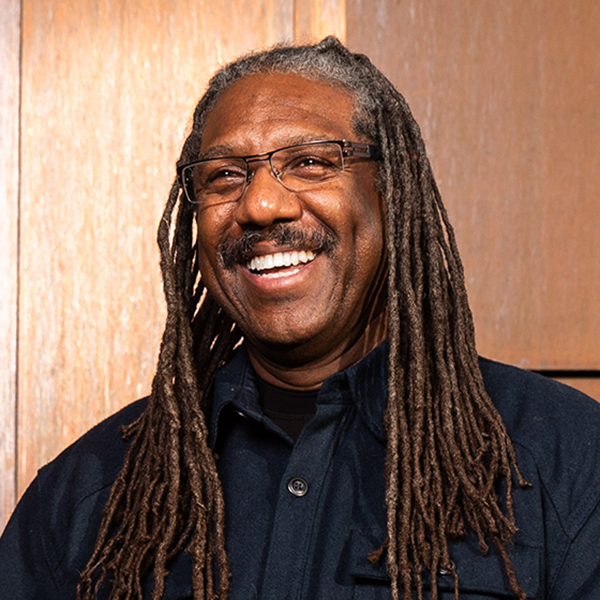 By DL White
Lifes most persistent question, "What are you doing for others?" Dr. Martin Luther King, Jr.
Project Humanities an award-winning initiative at Arizona State University committed to and focusing on programs that promote seven non-faith-based values, and Phi Iota, the Phoenix graduate chapter of the Omega Psi Phi Fraternity, Inc, can both answer in the affirmative when it comes to 'what are you doing for others.'Recently, Phi Iota (Omega Psi Phi Fraternity) became the first member of the Divine 9 (historical Black Fraternities and Sororities) to become a Founder of Humanities 101, an initiative implemented to allow individuals and organizations to connect more closely with the impactful work of ASU and Project Humanities.
Under the guidance of Dr. Neal Lester, the founding director and Foundation Professor of English, who has been associated with ASU since 1997, Project Humanities takes the initiative on local and national critical conversations centered around some of society's most pressing and persistent challenges, politically, socially, and historically, posing the question "Are we losing our humanity?"
Humanity 101 Founder designation is reserved for individuals or organizations who contribute at least $1,000 (tax deductible) to support and promote the principles of: Respect, Integrity, Kindness, Compassion, Forgiveness, Empathy and Self-reflection. In similar fashion, Phi Iota through its Social Action fraternal commitments sponsor programs to mentor young males, enhance voter empowerment, host quarterly Blood Drives, coordinate shoe and clothing drives, as well as sponsor a community food pantry. Members of the fraternity have also volunteered regularly for the Project Humanities Service Saturday clothing distribution to the homeless and unsheltered near downtown Phoenix.
"The brothers Omega have been some of the most consistent volunteers and supporters of our Service Saturday outreach," noted Dr. Lester, adding, "I am excited to welcome them as the 81st Founders of Humanities 101."
"Omega Psi Phi have as one of its four cardinal principles 'Uplift," shared Larry Lopes, Basileus (president) of Phi Iota, adding, "Service and uplifting the community is what we do. The connection with Project Humanities was a natural connection for us. We will continue to support Project Humanities and encourage other members of the Devine 9 to do so as well."
Project Humanities 10th Anniversary programs
" ASU's Project Humanities is excited to announce its campaign celebrating 10 years of talking, listening, and connecting. "As 2021 marks hundreds of Project Humanities past activities, events, and programs, it is also an opportunity to thank the many volunteers, interns, staff, student workers, faculty colleagues, and community partners who have in any way supported us," noted Dr. Neal.

"This journey to demystify humanities and to demonstrate humanities in action has made us a leader in local and national conversations about myriad issues that are important to so many individuals across communities," Dr. Neal Lester stated.
To celebrate both the Project Humanities past and future, Project Humanities will host an official virtual celebration on Saturday, November 13, 2021, with announcements of student and community contests, scholarships and internships, as well as special activities and events leading up to this. See https://projecthumanities.asu.edu/10th-year-anniversary for more information.
The summer 2021 events began with a screening and discussion of the award-winning short film, Under Review: Katahdin, which focuses on humans' relationship with trees via the lens of modern dance.
A facilitated discussion with the film director and ASU Sustainability Leadership graduate student, Kelly Ashton Todd, followed the film screening.
The 10th year anniversary campaign is slated to commence in the fall as Project Humanities will host a number of timely events. The fall programming will include a signature lecture featuring Dr. Veronica Ivy, titled Dispelling the Myths: Transgender Athletes and Sport onThursday, August 12, 2021.
Dr. Ivy position as a transgender rights activist and philosophy professor to zero in on the reality of transgender athletes as she shares her experiences as a professional cyclist.
Fall programming will also include the 8th Annual Hacks for Humanity, a continuation of its PBS Independent Lens documentary film screening partnership, a forgiveness workshop, a workshop on "The Future Is …," and community conversations on such topics as "poverty porn" and lessons we can learn about humanity and inhumanity from children's books.
For complete summer and Fall Event Calendar details, please visit Project Humanities. All events will be held virtually via Zoom and are free with registration. Call (480) 378-7710
Notable: Humanities 101 Founders attributes include:
Founders are lifetime members of Project Humanities organization supporters,
Founders have via Project Humanities a local and national platform from which to explore topics and critical issues about which they are most passionate,
Founders participate in semester and year-long Project Humanities programming,
Founders are VIP guests to Project Humanities keynote speakers series
Founders are publicly acknowledged at Project Humanities events and programs,
Founders are listed as such on our Project Humanities website and on a physical banner displayed at Project Humanities major public events and activities,
Founders can serve as mentors, volunteers, potential speakers, workshop facilitators, competition judges, and panelists for Project Humanities events, and
Founders have access to select Project Humanities resources to advance the Project Humanities vision and mission.
---
Danny L. White  currently lives in Phoenix, AZ. He is the author and creative lead for the Sensational letter "S", a children's book focused on early reading comprehension and word development. He is also a Adjunct faculty member at Maricopa College, and staff reporter for the Arizona Informant.