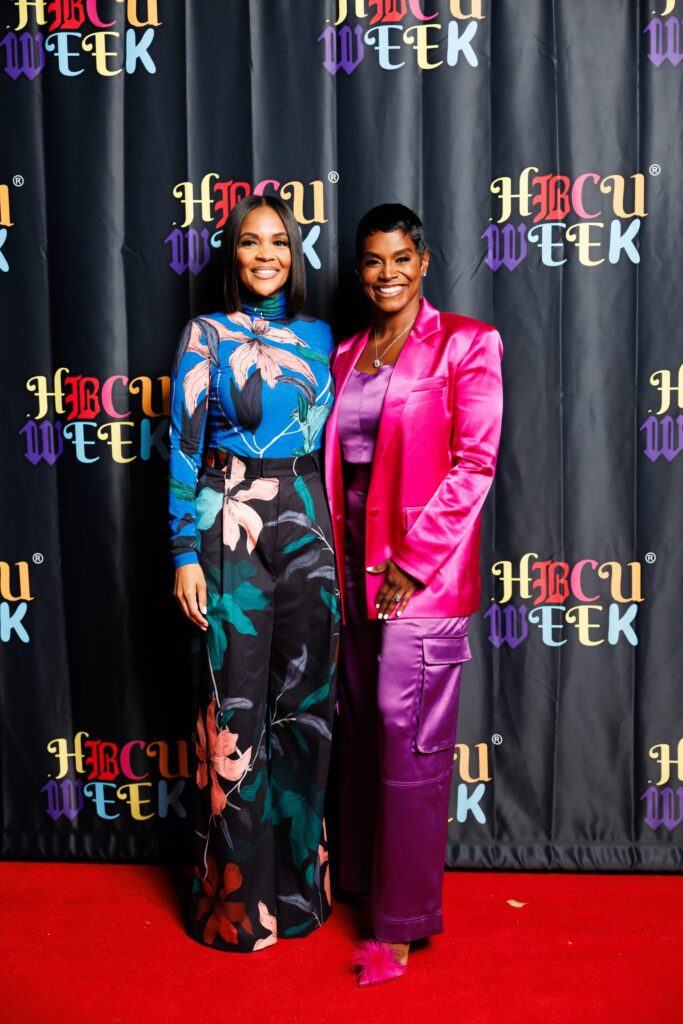 On Thursday, October 6th and Friday, October 7th, The HBCU Week Foundation, Inc. held its annual HBCU Week of festivities for the first time in Atlanta, GA.
These packed-out events brought out corporate executives, philanthropic sponsors, celebrities and aspiring HBCU college students to help raise awareness around the organization's powerful mission of providing scholarship dollars for students enrolling in Historically Black Colleges and Universities (HBCUs) and honoring individuals who have demonstrated a significant commitment to the HBCU Week Foundation's mission.
Over 30 HBCUs participated in the HBCU Week Foundation's HBCU College Fair. Colleges such as Alabama A&M University, Benedict College, Fisk University, Florida A&M University, Howard University, Shaw University and more came out to provide acceptance opportunities to juniors and seniors in Atlanta.
Atlanta notables such as Rashaun Ali, Brandy Merriwaetaher, Cortez Bryant, corporate sponsors such as Future of STEM Scholars Initiative AdvanSix, Bank of America, Barclays, BASF, Capital One, etc participated in this week's festivities.
To conclude the series of events, HBCU Week Foundation partnered with United Talent Agency for an in-depth panel discussion about how to build a career in entertainment. Panelists included Steve Cohen (Partner and Co-Head of UTA Atlanta & Agent), Rob Gibbs (Partner, Co-Head of UTA Atlanta & Atlanta Music, Zack Bond (Morehouse Graduate and UTA Agent Trainee) and Rocki Love (Spelman Graduate and Klutch Sports Agent).