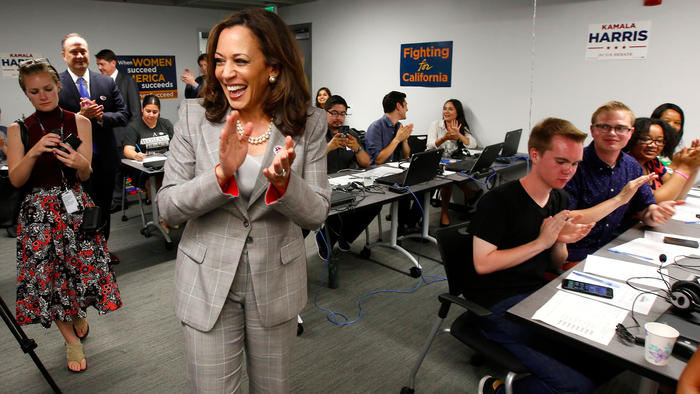 Kamala Harris was declared the winner of the Senate primary in California early Wednesday morning, handily beating her competition with 40 percent of the vote with 76 percent of precincts reporting, according to the Associated Press.
Rep. Loretta Sanchez (D) was trailing far behind Harris with 16 percent of the vote, but she was still in second place. If that result holds, it means the two Democratic women would face off against each other in November for the seat of retiring Sen. Barbara Boxer (D)
Harris, 51, the state's attorney general said,  "I am just thrilled. I am a proud daughter of California and I cannot be more proud than I am tonight," Harris said in San Francisco. "We have run a campaign, and we will continue to run a campaign, that is about fighting for the ideals of our country. We have so many challenges as a country and we are prepared to lead," she said, citing passing comprehensive immigration reform, combating climate change, reforming the criminal justice system and "eliminating that income divide that is making so many families suffer."
Sanchez, 56, a 10-term House member, was well behind but still in second place. Under the state's primary rules, the two candidates with the highest vote totals, rega
Harris was elected California's Attorney General in 2010 and was re-elected in 2014.  Harris is the first female, the first African American and the first Asian-American attorney general in California.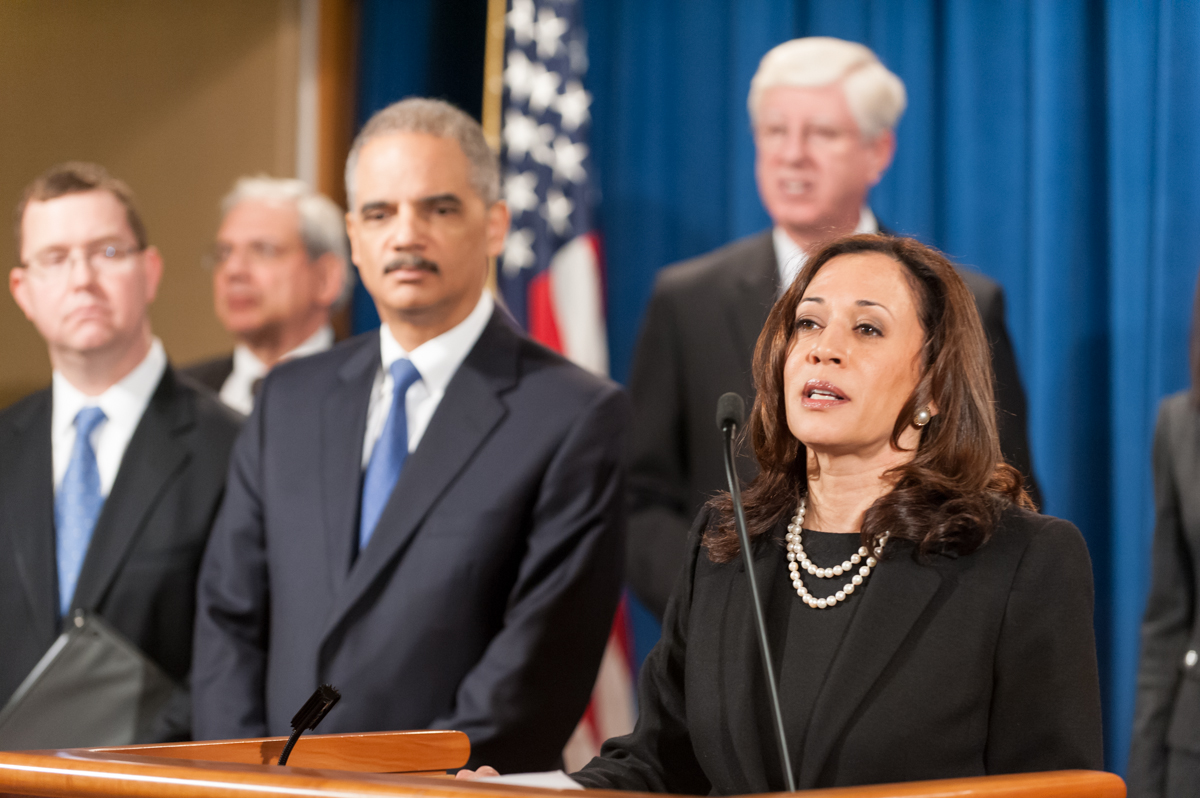 Congratulation Kamala D. Harris and Loretta Sanchez. #BlackGirlMagic!