In an exclusive interview with Essence magazine today, as it turns out those rumors of Ava DuVernay directing Marvel's Black Panther movie aren't true—she considered it, but passed.
The Selma director tells ESSENCE she did meet with execs about bringing the story of Marvel's first superhero of color to life, but they had different ideas of how to move forward.
"I guess I'll declare my independence from this rumor on 4th of July weekend and Essence weekend!" DuVernay said on her way to accept a McDonald's 365 Award during the ESSENCE Festival in New Orleans.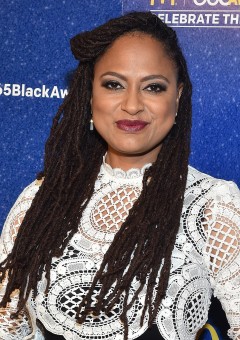 "I'm not signing on to direct Black Panther," she added. "I think I'll just say we had different ideas about what the story would be. Marvel has a certain way of doing things and I think they're fantastic and a lot of people love what they do. I loved that they reached out to me."
The Black Panther movie is currently in the works, with Chadwick Boseman (Get on Up) slated to play the role of T'Challa, the ruler of the fictional nation of Wakanda and the first Black superhero to appear in a mainstream comic book franchise in the 60's.
"I loved meeting Chadwick and writers and all the Marvel execs," said DuVernay. "In the end, it comes down to story and perspective. And we just didn't see eye to eye. Better for me to realize that now than cite creative differences later.
DuVernay is currently filming a love story set against Hurricane Katrina in New Orleans. The civil right pilot she shot for CBS didn't get picked up. "We turned it in the week of the Baltimore uprising, and we had an uprising in our piece when we filmed it," she said. "I think they thought it was a little close to real life. But I had an absolute ball making it."
As for the Black Panther movie, DuVernay says she's in full support of the project.
"I love the character of Black Panther, the nation of Wakanda and all that that could be visually. I wish them well and will be first in line to see it."