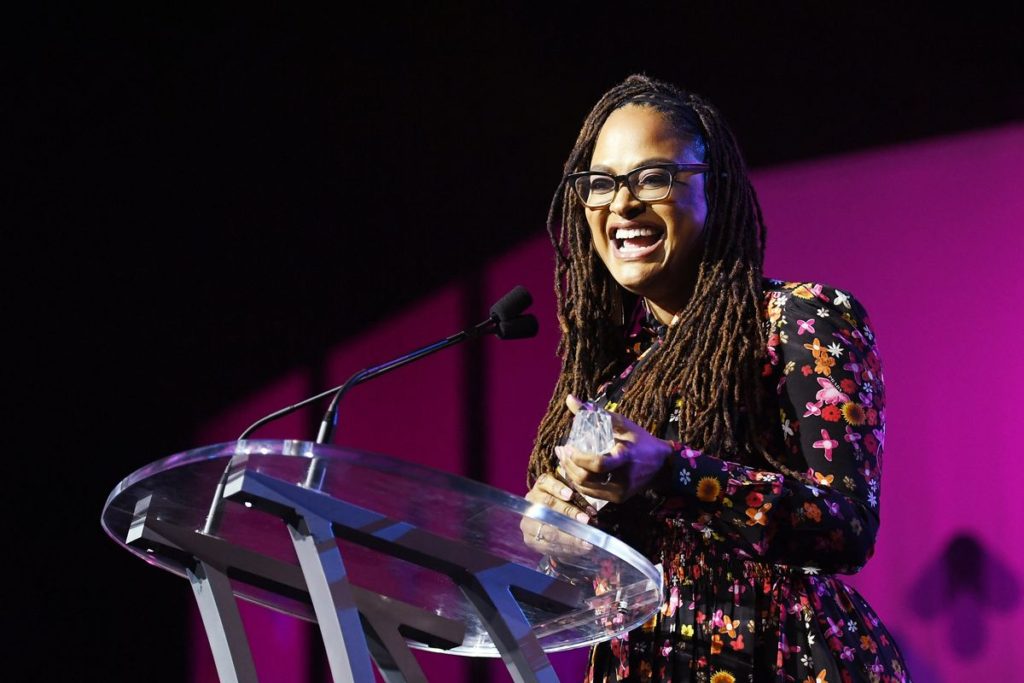 Credit:  Paras Griffin/Getty Images
Netflix announced today that Oscar-nominated filmmaker Ava DuVernay will helm a five-episode limited series revolving around the lives of the Central Park Five, a group of Harlem teenagers — Antron McCray, Kevin Richardson, Yusef Salaam, Raymond Santana, and Korey Wise — wrongly convicted for the rape of Trisha Meili in the New York City park. In 2002, Matias Reyes, another Hispanic male who had been a juvenile at the time of the attack, confessed to raping the jogger, and DNA evidence confirmed his involvement in Meili's rape. He also confessed to committing the rape alone.
Each episode based on true events, will focus on one of the boys at the center of the case, with DuVernay, covering the entirety of the legal case spanning from 1989 through the group's exoneration in 2014.  If you recall, it was current president Donald J. Trump who, back in 1989, paid $85,000 for ads urging for the death penalty to be brought back just two weeks after a Central Park jogger was brutally attacked.
DuVernay, who became the first African-American female director to receive a Golden Globe nomination, for the Martin Luther King, Jr. biopic Selma, and in 2016, she directed 13th, a documentary about the criminalization of African Americans and the U.S. prison system, which received an Oscar nomination for feature documentary.
"I had an extraordinary experience working with Netflix on 13th and am overjoyed to continue this exploration of the criminal justice system as a narrative project with Cindy Holland and the team there," DuVernay said in a statement. "The story of the men known as Central Park Five has riveted me for more than two decades. In their journey, we witness five innocent young men of color who were met with injustice at every turn – from coerced confessions to unjust incarceration to public calls for their execution by the man who would go on to be the President of the United States."