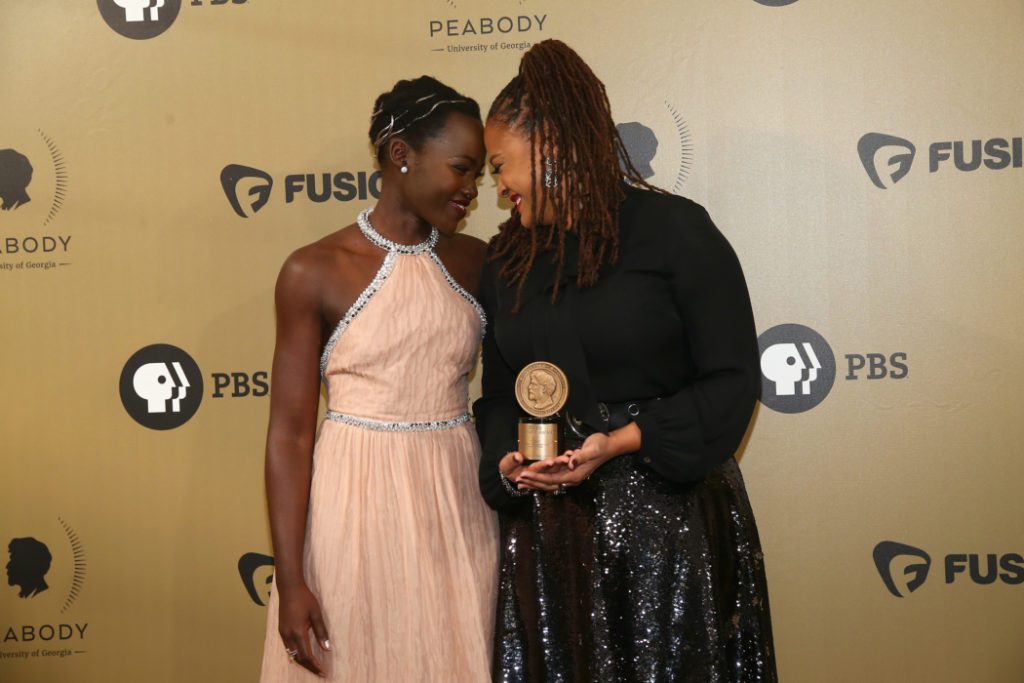 NEW YORK, NY – MAY 20: Lupita Nyong'o and Ava DuVernay pose with an award during The 76th Annual Peabody Awards Ceremony at Cipriani, Wall Street on May 20, 2017 in New York City. (Photo by Paul Zimmerman/Getty Images for Peabody)
This past Saturday, May 20th Director and screenwriter Ava DuVernay won her very first Peabody Award for her documentary, 13th, an in-depth documentary examining the United States prison system and the impact of racial inequality. Presented by Lupita Nyong'o at Cipriani on Wall Street in New York City, Ava DuVernay gracefully acknowledged her award and addressed issues such as criminalization and the challenges she faced in the beginning of her career during her acceptance speech.
Click here for Ava's inspiring speech.
The 76th Annual Peabody Awards were hosted by Rashida Jones and will air nationally at 9 p.m. ET/PT on June 2 on PBS stations and FUSION platforms.