I recently had the opportunity to chat with award-winning novelist Nina Foxx; and let's just say, Ms. Foxx is one very busy woman with no obvious signs of slowing down.
Along with being the author of 10 novels (published by Harper Collins, Romantic Comedy), she is the mother of five daughters (three of which are in college). She's an actress, director, producer, and fashionista, and she has also produced three feature length films that will be in theaters in 2012 (513, Magic Valley & Ass Backwards). She also wrote, produced and directed two shorts, Closer to CRazy and She's Got Is'Shoes, a Web Series featuring Best-selling author & playwright Nina Foxx on her quest for the perfect shoe. The documentary is  centered on Foxx, a 'shoenista,' accompanied by her daughter (Diva in Training) who decides to create her own shoe line.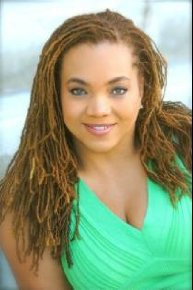 Known throughout the world for her creative ability to write hot and spicy erotica, the New York native says her best ideas come from people watching.
Originally from Jamaica, New York, Foxx worked for a radio station in middle school, and now says that being surrounded by creative people in her community helped to spark her interest in storytelling.
She holds an MFA in Creative Writing as well as a Ph.D. in Industrial Psychology. Nina has authored several industrial design patents.
On November 3 in San Diego, Nina Foxx, under her alter-ego Cynnamon Foster, will host Book & Better featuring Pamela Samuels Young, author of Attorney Client Privilege.
For more information on the fabulous, Nina Foxx visit http://www.ninafoxx.com/