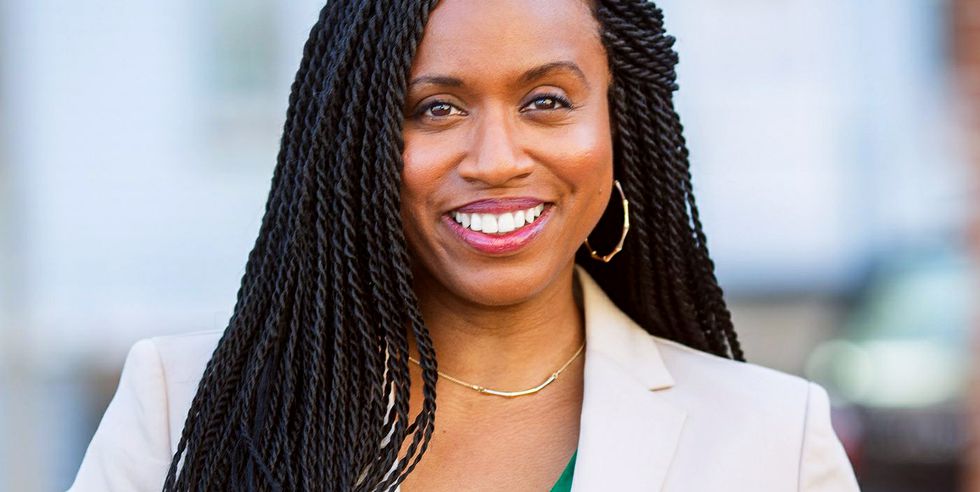 Ayanna Pressley is positioned to become the first African-American woman elected to the US Congress from Massachusetts, following a primary upset defeating incumbent, Michael Capuano.
It looks like change is on the way," said Pressley at her campaign party. "I am so humbled to be standing here before you tonight victorious."
The 44 year-old was first elected to the Boston City Council in 2009, becoming the first woman of color to be elected to that legislative body, according to her campaign website.
Here's a look at what's to know about Pressley:
Pressley grew up on the north side of Chicago and went to the Francis W. Parker School.

 

After leaving Boston University, Pressley worked as a district representative for United Stetes Representative Joseph P. Kennedy, II., for whom she had interned during college, and later signed on to his full-time staff.

 

During 2009, Pressley served as United States Senator John Kerry's (D-Mass.) political director, responsible for managing his relationships with elected officials at the city, state and federal level and with various community leaders.
As the first African-American woman on the council, she formed a new committee devoted to issues facing women and families, held hearings that explored how school disciplinary policies disproportionately target girls of color, and pushed for comprehensive sex education in Boston Public Schools.
"I am black and a woman and unapologetically proud to be both. But I've never asked anyone to vote for me because I'm black and a woman," she said in an interview with Elle magazine. "I'm asking people to consider me because I'm pledging to be a vote, a voice, and a partner. I'm asking people to vote for me because I'm an activist leader and a problem solver."
Our congratulations go out to Councillor Pressley!