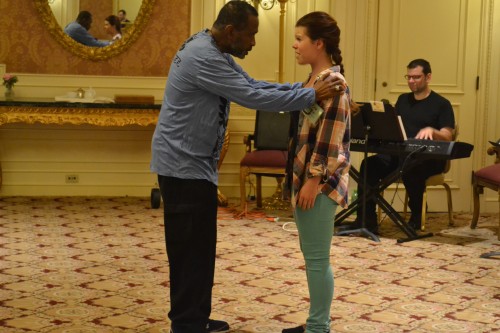 This year for the second annual Ben Vereen awards, in partnership with Broadway/San Diego, the Tony-Award winning actor is in town  focusing on high school musical theater competition.
Widely for his body of work on broadway which garnered him a Tony Award for his work as the lead in "Pippin," and in Alex Haley's TV mini series, Roots starring as Chicken George.
Ten semi-finalists will go on to compete in the Southwest Regionals in Tucson, Arizona. Two talented students will get to progress to the National High School Musical Theater Awards, being held at a Broadway Theatre in New York. They'll have a chance to win a $10,000 college scholarship.
The contest added an essay category this year focused on health, self-esteem and bullying issues.
Sixteen San Diego County high schools are participating in the competition. The Ben Vereen Awards will be on April 26 at the Balboa Theatre in downtown San Diego.
For more information, visit
www.benvereenawards.com