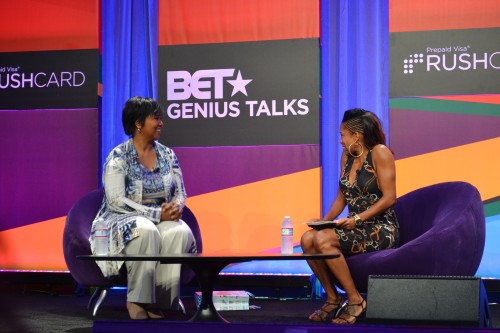 One of the best parts about summer, hands down for us are the music festivals.
This summer, #thechocolatevoice headed over to the 2014 BET EXPERIENCE for FANFEST in Los Angeles. In its second year, the fun filled, jam packed music centered event was held at the Los Angeles Convention Center, which served as a pre-party presented by the media network, prior to the annual BET Awards held on Sunday evening.
All things considered, the vibrant festival which is branded as an experience has a bit more catching up to do in regards to the competition, the more seasoned Essence Musical Festival held every year in New Orleans, which by the way celebrated it's 20th anniversary this year.
On that note, we couldn't be happier to experience an empowering music inspired festival on the West coast, something we can look forward to every year.
The FANFEST experience included 3 days of memorable  fun including: Entertainment,  Centric Certified celebrity appearances and performances, sports activities, and community minded empowerment seminars, all of which were quite enjoyable and for FREE , just sayin.'
Here's #ThechocolateVoice's brief rundown on BET EXPERIENCE: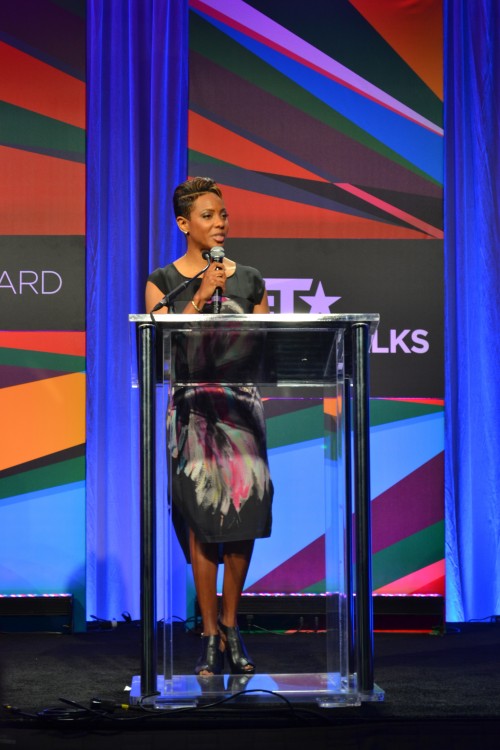 One of our most unforgettable experiences was sitting in on Genius Talks, sponsored by Rush Card, hosted by the gorgeous Mc Lyte and, featuring the brilliant, Dr. Mae Jemison. The esteemed scientist and NASA astronaut was interviewed by the lovely and talented actress Regina King, who clearly was over the moon for an opportunity to interview, the first African American female astronaut to travel into space. Super fact: Mae Jemison entered Stanford University at 16 years old.   Fast forward: On September 12, 1992, Dr. Mae C. Jemison blasted into orbit aboard the space shuttle STS-47. Dr. Jemison is currently the Principal for the 100 Year Starship Project. Knowledge truly is empowerment.
After the empowering Genius Talks, we headed around the corner for more inspiration, arriving just in time to catch  West coast based rapper Warren G, inside the Centric Certified and who later on performed one of our favorite hit's featuring Nate Dogg (R.I.P) "Regulate."
After Warren exited the stage, next up is Grammy nominated recording artist Eric Benét , sporting a scruffy, yet still quite handsome look. Always pleasant and accommodating, Benét shared with the fans who's BOSS. He is now, the CEO of Jordan House records. The soulful R&B crooner announced that he's signed on two very talented and relatively established artist, vocalist Calvin Richardson and the eclectic Neo-Soul artist Goapele. Benét explained, that Jordan House records prefers to bring artist who are known throughout the industry, those who have the potential to become even more known. Benét, and his two artists both had amazing performances on Sunday at FANFEST.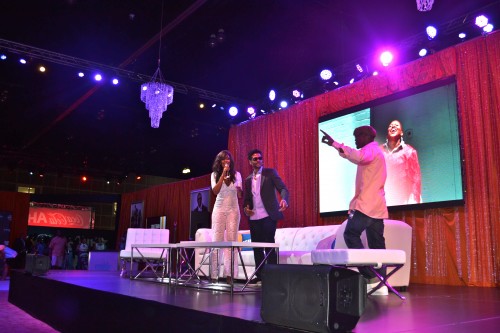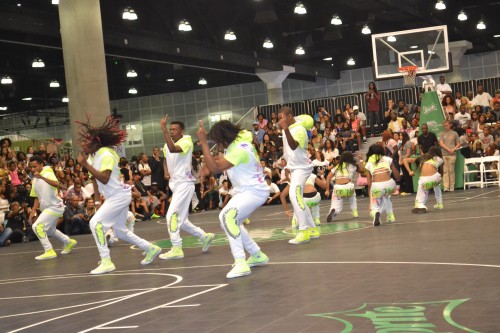 Here are a few more of our favorite events were: Sprite Celebrity Basketball Game, Dance Competition, Youth Clinics (Presented by Lakers Youth Foundation), Pretty Girls Sweat, Music Matters, featuring Eric Benet, Calvin Richardson and Liv Warfield.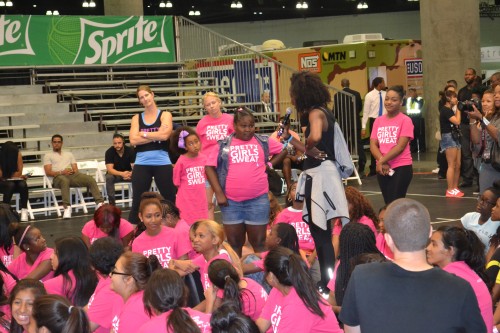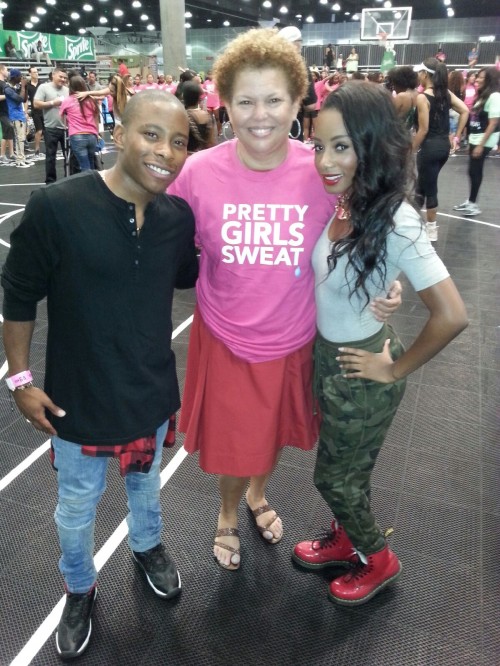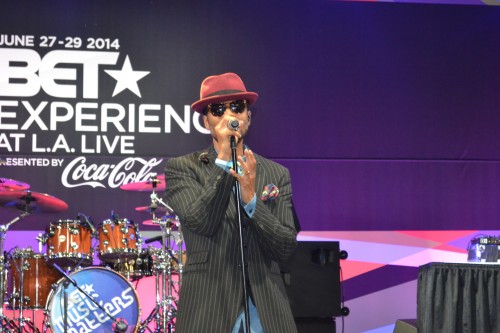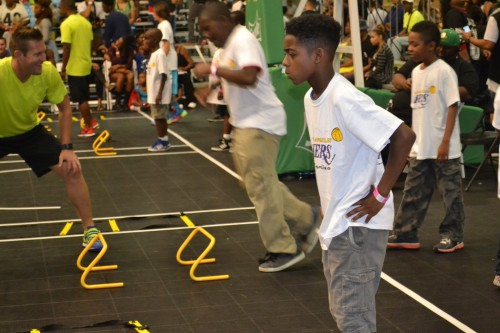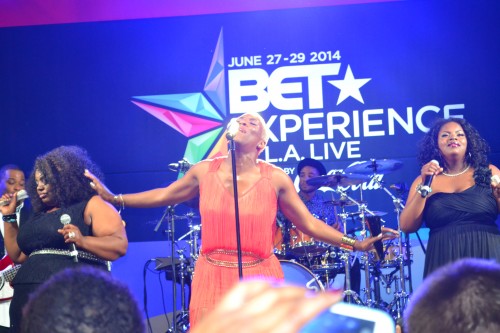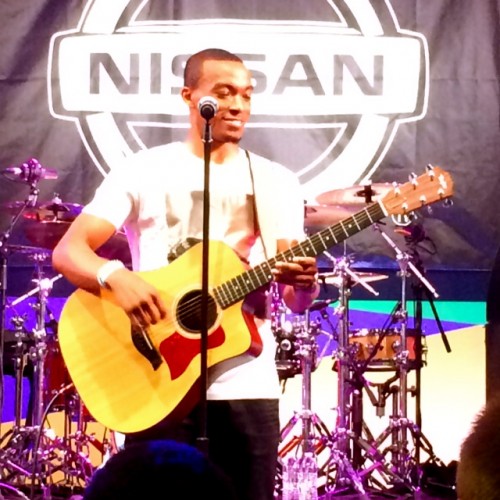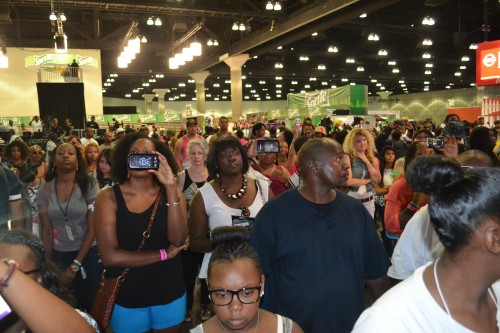 The experience was jam packed with memorable moments! #TheChocolateVoice can't wait for next year.