Let That Melanin In, Watch That Melanin Win. (Hits the dab)
Ya'll saw the list that we posted of all of the black girls competing for Team USA, and yes while we acknowledge the magic that we witnessed from the black women, I just want to take this moment to stand up and clap for all of the black athletes competing for Team USA. Of the 121 medals taken home by Americans, black athletes accounted for over 33% of those, AND made history. Michelle Carter became the first woman in US history to take home Gold in shot put, Ibtihaj Muhammad became the first Muslim American woman to wear a hijab as she snagged a Bronze medal, Daryl Homer won the USA's first medal in men's individual sabre since 1984, and Simone Manuel became the first African-American woman to win gold in individual swimming.
I'm serious, this year's athletes weren't playing around, they straight up were like, "We're taking all the medals, We're breaking records, We're about the kill the game AND make history."
And so they did. Anyways, here's just a snippet of the Olympic Melanin Roster, Congrats ya'll – you made ALL of us proud.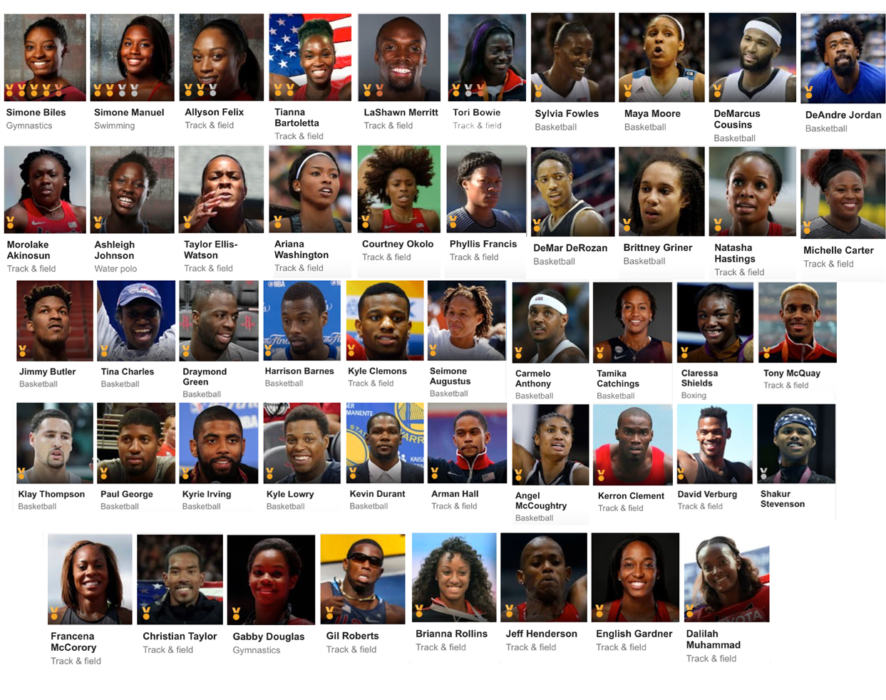 -Shanda