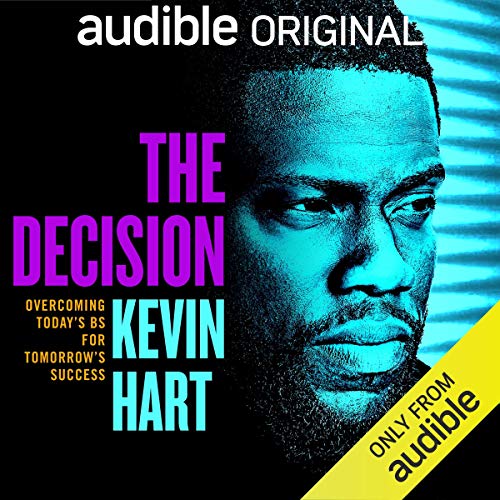 EXCLUSIVE: Shark Tank's Daymond John and Kevin Hart are teaming up with Audible Originals, that perfectly embodies the spirit of Black Business Month.
Each of their stories to success can be heard in an audio series.
Founding Fubu – Written & Narrated by Daymond John

Steeped in '90s nostalgia, this memoir takes you through John's childhood to the making of his moguldom, without neglecting the missteps that the founders took along the way. For the first time, John shares epic, behind-the-scenes tales from the FUBU empire, featuring shocking stories of organized crime, wild nights with public figures, and heartfelt testimonials from Rev Run, Ice T, Steve Harvey, Tiffany Haddish, and Joey Fatone about FUBU's enduring power and what it means to them. The original score from award-winning composer Gary Gunn will transport you back to an era whose music forever changed our culture.
The Decision – Written & Narrated by Kevin Hart

In this follow-up to the New York Times best-selling memoir, I Can't Make This Up, Kevin goes all-in on getting you mentally fit by skillfully breaking down and sharing the same tools and rules he's developed to elevate his own life, to inspire and help transform yours. Candid, raw, and authentic to the core, The Decision is filled with vision and the practical steps you'll need to track and reach your goals. Join "Coach" Kevin as he puts you through the paces of what he dubs the Kevin Hart Mental Fitness Bootcamp. Learn the ins and outs of "What-is-ness." Find out what "Cowboying up" is all about. Get cozy with "Teddy bearing." Discover why your comfort zone is just about the worst place on earth to be. Find out how to keep your b%llsh#t detector running smoothly, and just why your ugly-ass feet are nothing short of a blessing in disguise.