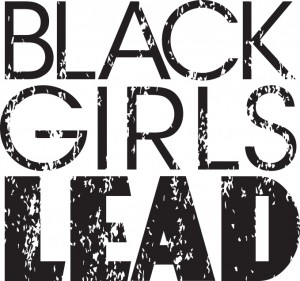 (Via Press Release) NEW YORK, NY – April 20, 2015 – BLACK GIRLS ROCK! Inc. Founder and CEO, Beverly Bond, continues her mission to empower the next generation of girls with the launch of the first annual BLACK GIRLS LEAD Conference. BLACK GIRLS LEAD is a 4-day international leadership conference designed to fortify girls between the ages of 13-17 who come from various socioeconomic and geographical backgrounds. Applicants should exhibit strong leadership potential, a vested interest in their personal and professional development, a foundation of cultural pride, a deep determination to excel, and a will to use their brilliance to impact the world!
BLACK GIRLS LEAD is designed to advance young women's leadership development, critical thinking skills, academic achievement, civic engagement, and philanthropy. Founder Beverly Bond said, "Since its inception BLACK GIRLS ROCK! has been committed to empowering girls to lead by giving them the tools needed to find their voice, define their truth, own their agency, and honor their calling. The BLACK GIRLS LEAD conference allows us to expand our reach by giving even more girls access to our innovative programs and empowering ideals." Bond added, "The overall goal of this leadership conference is to host a 'meeting of the minds' amongst young people who have displayed excellence individually, but who will also benefit from our pedagogy which highlights teamwork and collective responsibility for emerging thought leaders and active change agents."
The action-packed forward-thinking  BLACK GIRLS LEAD Conference features workshops, master classes, lectures and empowerment panels on media and cultural literacy, business, entrepreneurship, arts, social action, technology, financial literacy, and more. The conference will educate, affirm, support and empower girls who desire to become trailblazers of our future.  For more information and to apply, visit www.blackgirlsrock.org/black-girls-lead/.