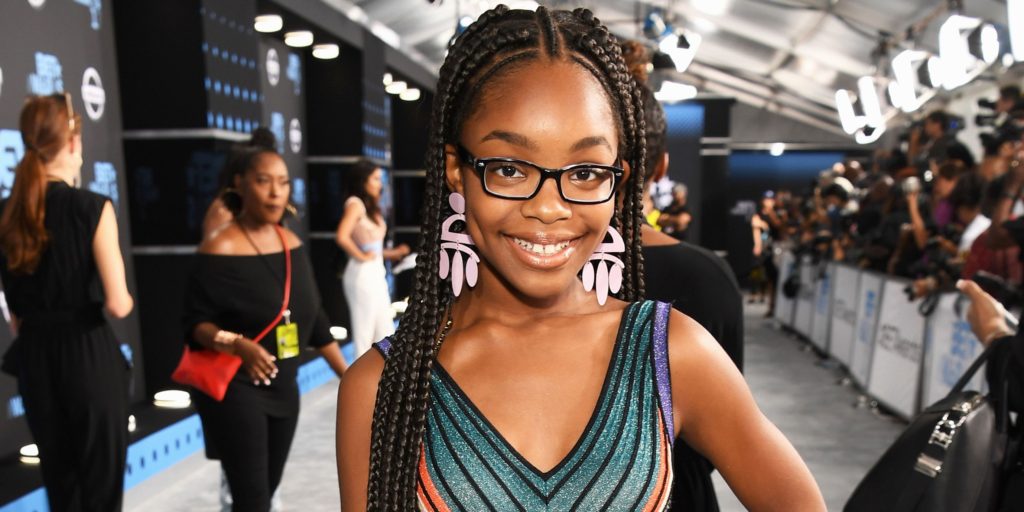 We see you Marsai Martin out here making boss moves. According to The Hollywood Reporter, the 13-year-old  Blackish star will make her feature film debut, in "Little."  The comedy will also be her first executive producing credit.
The film will tell the story of a woman who gets the once-in-a-lifetime opportunity to relive her carefree days as a kid (played by Martin) when the struggles of adulthood get way too real. It's like Big, or 13 Going on 30, but in reverse. Umh? This sort of sound like little miss smarty pants, Diane Johnson on Blackish, a role that Martin should have no problem playing.
The reason Martin will get executive producer credits on the project is because she is the one who came up with the idea for the script and pitched it.
The film will be distributed by Universal through Will Packer's production company. Also attached to produce with Martin include Blackish creator Kenya Barris, actress Regina Hall and Josh Martin.
Martin has played the Johnson's youngest daughter, Jack's twin on ABC's Blackish since 2014.
Congratulations Marsai Martin, you are representing #BlackGirlMagic at its finest!