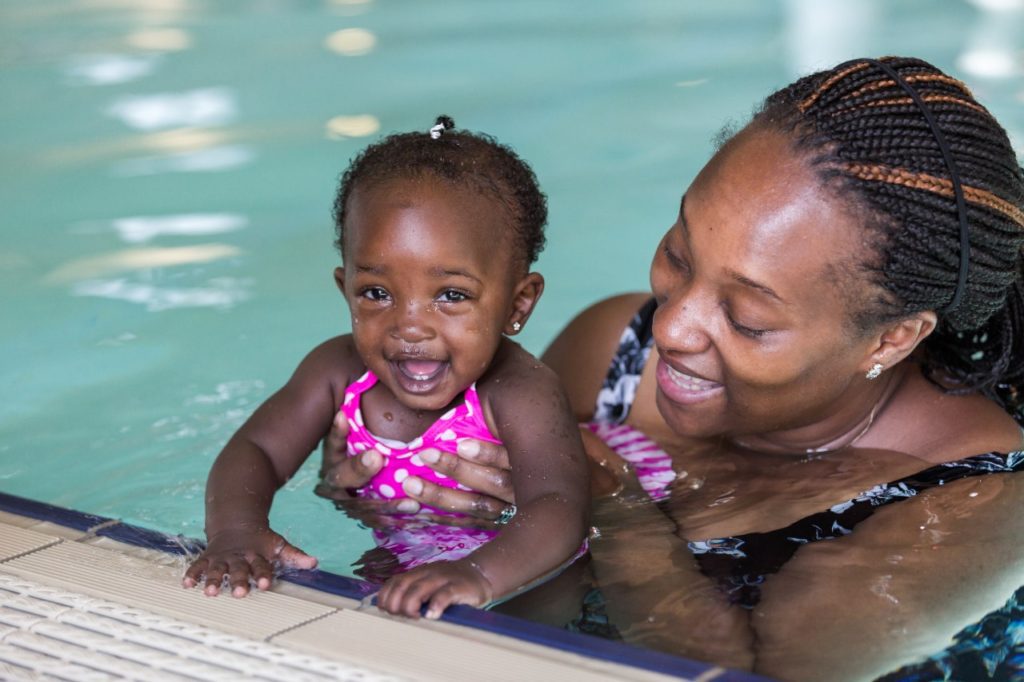 As I prepared to write this post, I messaged one of my friends and asked the question: 'Do  you swim?' Her answer, "Yeah baby, I'm from Texas." I laughed when I read her matter of fact answer because, that's my exact same answer, being from Arizona! Ya'll Texans and Arizonans know what we're talking about.  A person could easily burn up in states with temperatures ranging in hundreds.
My friend proceeded to tell me a story about her husband, who grew up in Panama, and how as a kid he and his brother would dive for coins that tourist would throw aboard to earn extra money. Now in her sixties, she shared that the town in Texas where she grew up, swimming was a high school graduation requirement.  As students, they were told that on account of living on the Gulf of Mexico, knowing how to swim was a do or die situation.
Regardless of how many of us Black folk who learned to swim, stereotypes suggest black people don't want to swim because they can't float, are scared of water and will do anything to avoid getting their hair wet. Don't you just hate it when studies generalize us?  These widely held negative stereotypes are literally killing us.
Look at that cutie in the photo above courtesy of Black Kids Swim, she appears to have no fear of the water. Her beautiful smile, says it all. She's loving' that water, and short hair don't care!
According to the USA Swimming Foundation, 70% of African Americans do not know how to swim. And according to the Centers for Disease Control and Prevention African-American children drown at 5.5 times the rate of other children.
Thanks to organizations such as, Black Kids Swim, parents and children are educated on the importance of water, pool and swimming safety. In an article in the Washington Post, founder of Black Kids Swim, Ebony Rosemond writes: "With few role models and scarce opportunities to swim, too many black children see swimming as an inaccessible and uninviting sport."
Despite Simone Manuel's Olympic gold-medal success last summer, only three of 45 swimmers on the 2016 U.S. Olympic team were black. And out of 107 historically black colleges and universities, not one has a functioning 50-meter pool. Howard University is the only HBCU with a competitive swim team. The black community must focus on getting more of its children in the water."
Adding to that she says, "Approximately 60 years after the abolishment of Jim Crow laws that kept African Americans from pools and safe swimming places, many children still are afforded few opportunities to swim. Municipalities often favor cheap splash parks over pools in black neighborhoods, but no one learns how to avoid drowning in a splash park. The historic separation of African Americans from pools is a problem that affects the elite world of competitive swimming.
Exposing your children to water safety and water related activities at a early age introduces them to healthy life skills from the start. An inability to swim bars black children from being qualified for a variety of summer employment and career opportunities, ranging from lifeguards and camp counselors to collegiate coaches and directors of aquatics for municipalities.
Click here for swim lessons for children in the San Diego area.
Black Kids Swim was founded in 2015 to offer information and support to help parents and children overcome what has kept black people from swimming — telling parents how to get their kids on a swim team and answering questions about a sport that has had few role models for black children. Check out their websites for safety tips and other resources.
Read Ebony's article in its entirety on Washington Post.
Let us know if you swim, and at what age you learned to swim.