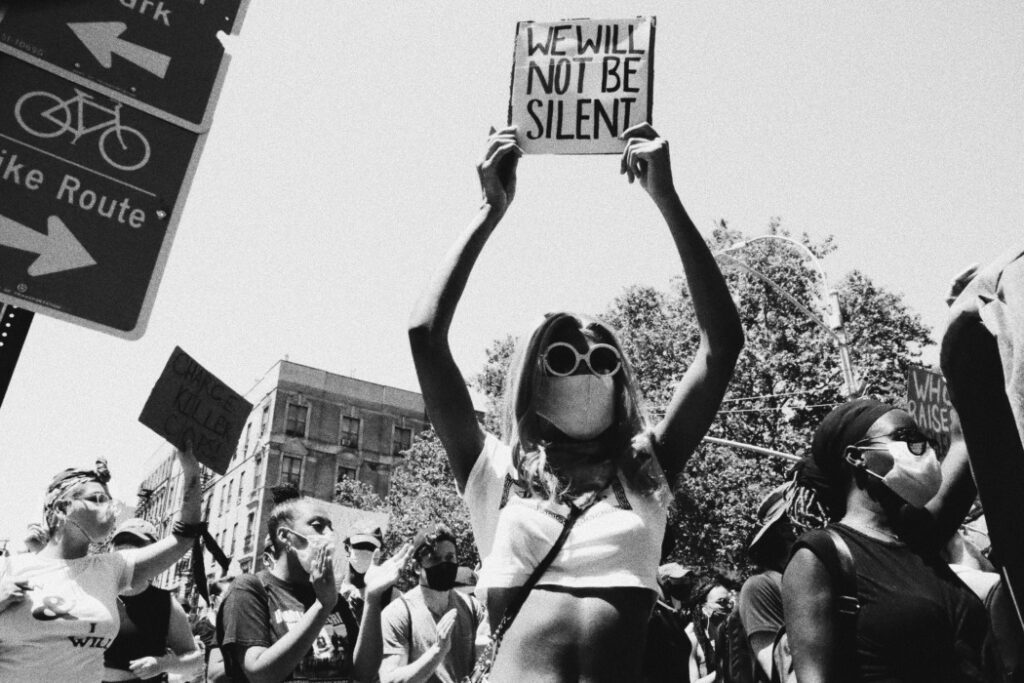 Jordan Shanks, a Millennial filmmaker, photographer, and screenwriter, will unveil his new photo collection, Love Letters to America: Part II and short film, Never Again during a gallery exhibition, titled Racial Awakening. The opening will take place in Richmond, Virginia on Friday, October 16 from 6-9 p.m. ET.
Love Letters to America: Part II is a follow-up to Shanks' debut photography collection, Love Letters to America, which was originally exhibited in Washington, D.C. in 2015 and garnered national media coverage. The new show is the first since Shanks–a Virginia native and Howard University graduate–was named a fellow by the Virginia Museum of Fine Arts in August 2020. His art comments on aspects of Black and Latinx experiences in America.
The latest gallery and online collection will feature 20 striking images captured in Ferguson, MO; Baltimore, MD; Richmond, VA; and New York City, as Shanks has traveled the country, documenting America's continued struggle for racial equality. The exhibition will also feature the Southern premiere of Shanks' second film, Never Again, which chronicles social justice movements, and follows the dramatic removal of Confederate statues in his hometown of Richmond, VA, the former capital of the Confederacy. Click HERE to view Never Again trailer.
Shanks will participate in an artist talk alongside Heidi Abbott, whose works are also part of the Racial Awakening exhibition. Their discussion will take place on Saturday, October 17 at 2 p.m. ET at The Richmond Art Garage. Their conversation will be moderated by Kristen Green, an award-winning journalist and New York Times' best-selling author.
The exhibition will run from Friday, October 16 through Saturday, October 31, 2020 at The Richmond Art Garage, 205 W. Brookland Park Blvd., Richmond, VA., in the city's historic Brookland Park neighborhood. Select prints will be sold onsite, and a virtual exhibition will be available to the public at JordanShanks.com, where prints can also be purchased. The web store will go live at 12 noon EST on Monday, October 19, 2020. A percentage of proceeds will benefit local youth-based art programs and the Anti-Racism Fund.