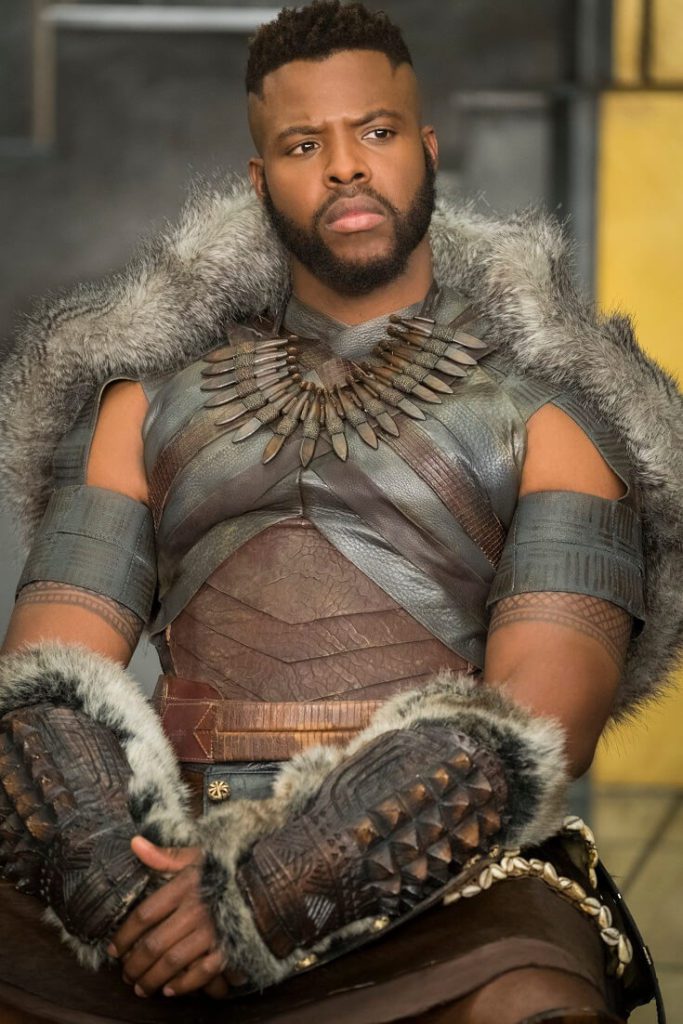 "Black Panther" is officially a box-office smash, and today "Extra's" Tanika Ray sat down with star Winston Duke at Universal Studios Hollywood to talk about what it's like for his first movie to be a Marvel blockbuster!
How did the Yale Drama School graduate, who plays M'Baku in the movie, prepare for one of the biggest auditions of his career?
Winston told Tanika, "What really calms me down is being prepared. So I searched out interesting ways to be prepared. I went crazy looking up testing stuff on YouTube. People doing screen tests. So all day I watched screen tests and I went in there not feeling like it was completely unfamiliar."
He added, "I'm at the audition in the room and seeing big stars and I'm like, 'Woah, big stars who I admire and I love. This would be crazy, I don't think I'm going to get this at all.' Months went by, and then I had a chemistry test with ['Black Panther' star] Chadwick Boseman and I lost my mind!"
"Black Panther" is in theaters now.
Check out the interview in it's entirety click here.
Credit:  EXTRA