Black Stuntmen's Group Challenges Wells Fargo to Advertise Black Stagecoach Driver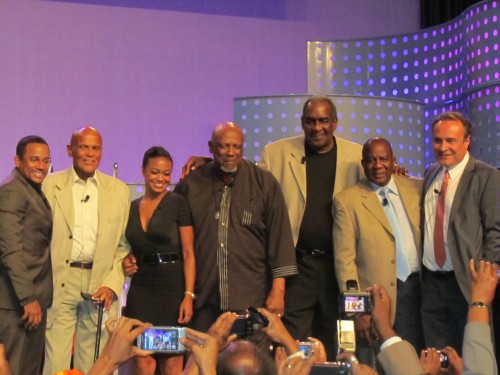 Willie Harris, president of the National Black Stuntmen's Association, backs down to no one, when it comes to pursuing equality and recognition for all people.
Harris, a resident of Las Vegas, is one of the founding members of the Black Stuntmen's Association, a group formed in Los Angeles in 1967 that has helped break the color barrier in a profession that was predominately occupied by white men and women wearing make-up doubling as black actors, including:  Bill Cosby and Harry Belafonte.
In an article featured in the Las Vegas Sun, Harris was quoted as saying, "It was racism, pure and simple."
Harris fought diligently throughout his career as a stuntman to overcome racism and gain recognition for talented African Americans trying to break into a traditionally white industry.
The 71-year-old stuntman, who has been retired since 1974 due to a back injury, has taken on another fight with Wells Fargo Bank.
Harris, a customer of the institution for over twenty years, made a discovery while banking during Black History Month.  He noticed that donning the walls of the branch where he conducts most of his business was a black man that perhaps most people have never heard of by the name of William Robison (pronounced row-beh-son).  Robison was a black pioneer from Stockton, California and a prominent member of the community who carried Wells Fargo & Company's express from Stockton, CA by stagecoach for forty years.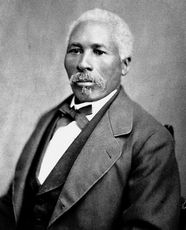 Born into slavery in Virginia, Robison gained his freedom after serving in the U.S. Army in the Seminole War and the Mexican War in California, eventually settling in Stockton.
Stunned by his discovery, Harris approached Wells Fargo about featuring Robison in their commercial advertising.
Wells Fargo's answer was a resounding no.
For those who have had the honor of ever meeting Harris, knows that the man doesn't take no for an answer. No,  just adds fuel to his fire, especially when it comes to fighting for what's right.
Furthermore, if Wells Fargo thinks a 6'8″ man who grew up on a Mississippi plantation in the Jim Crow South is going to take no for an answer, they had better think again.  Harris and the Black Stuntmen's Association have enlisted the civil rights group National Action Network, founded by the Reverend Al Sharpton, to assist them in their mission to ensure that all pivotal members of Wells Fargo receive the recognition they deserve.
For more on this story please visit Recordnet.com.