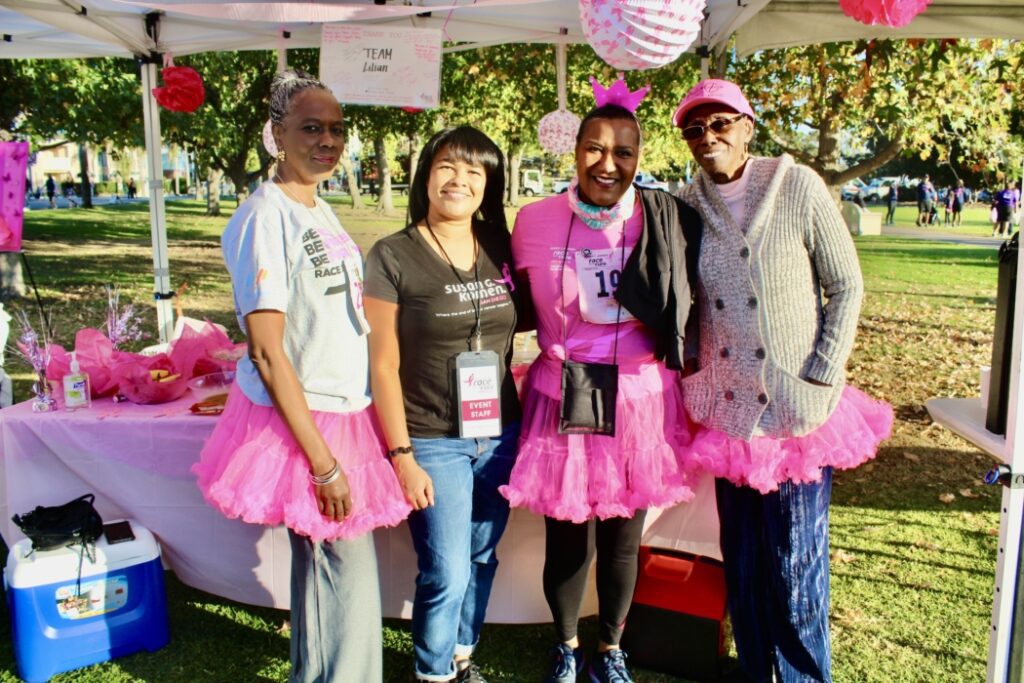 The statistics are alarming—Black women in the U.S. are 42 percent more likely to die from breast cancer than our white counter parts. Breast cancer is the second most common cause of cancer death among black women. According to cancer.org research, an estimated 33,830 new cases are expected to be diagnosed in 2019. These statistics are especially frightening as Black women are most likely subject to discriminatory practices leading up to limited resources from medical professionals.
On Sunday, November 3, 2019, in honor of Breast Cancer awareness, The Chocolate Voice walked with Susan G. Komen® San Diego (Komen San Diego) in their 23rd annual Race for the Cure®. Like many of the 13,000 plus participants who were up bright and early, we walked the 5K on behalf of our friends, family and loved ones who have lost and for those who are battling the disease.
We wanted to share a few images of courageous people, mostly women from around San Diego county who participated. Pictured above, third from the left is Lilian Vanvieldt-Gray, who was the 2018 honorary breast cancer survivor. To learn more about Lilian's story click here. For more information on Susan G. Komen® San Diego (Komen San Diego)  visit —http://komensandiego.org
When it comes to fighting disease, it goes without saying that a cancer diagnosis is a fight for our lives. The more support we get, the closer we get to finding a cure.
If you're looking for another organization to support in San Diego, with an emphasis on Black women, please check out Many Shades of Pink, founded by breast cancer survivor Wendy Shurelds. For more information click here to visit Many Shades of Pink.