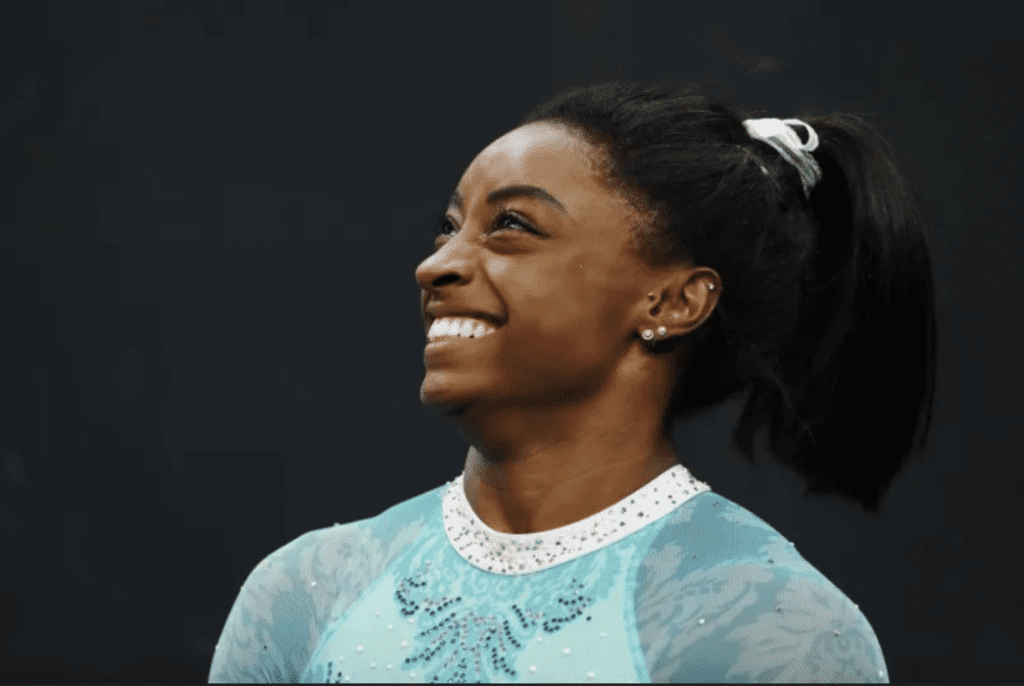 Simone Biles is the first woman to ever win five U.S. Gymnastics all-around titles! 
The four-time Rio Olympic gold medalist is the first woman to win all five golds at the national gymnastics championships since Dominique Dawes in 1994.
The gymnast also made history by becoming the first non-teenager to win a U.S. all-around title since 1981.
The Twenty-one year old won the all-around by 6.55 points over 2017 World all-around champion Morgan Hurd, the largest margin since the perfect-10 system was thrown out in 2006.
Biles wore a beautiful teal leotard as a symbol honoring the victims of sexual abuse.
Congratulations, Simone! Way to keep on winning.